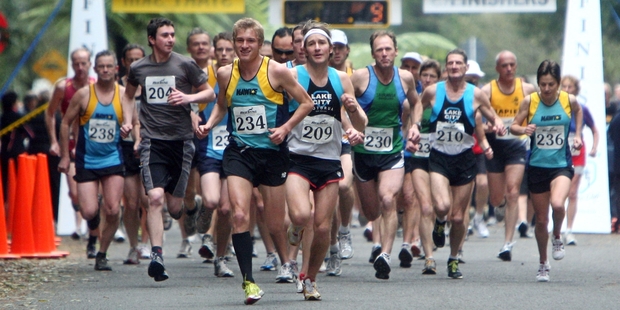 The Lake City Athletic Club has named a strong team to defend the men's title at a popular relay race in the Whakarewarewa Forest.
The 35th Annual Red Stag Redwoods Forest Running and Walking Relay is being held tomorrow, starting at 10am at the Redwoods Visitor Centre on Long Mile Rd.
Athletic clubs from across the North Island have entered.
There is a number of events on offer for participants including the five-person open section, five-person masters section, four-person youth section and two-person walking section.
The Lake City Club will be top contenders this year, entering two strong men's teams and one strong women's team plus six walking teams.
The men's open team runners include top athletes Sjors Corporaal, Sam Osborne, Adrian Lysaght, Steven O'Callaghan, and Jason Steyn-Ross.
They will be favourites to win the title again this year, after winning it in 2012.
Tree felling in the Scion Archive nursery area has led to a change in course for the first time since 2001. Athletes will run or walk a 5km course which heads in an anti-clockwise direction, taking in Redwood Memorial Grove and the Scion Archive nursery area.
Youth teams will run a shorter 3km lap. All laps start and finish at the Redwoods Visitor Centre.
These changes have reduced the lap distance slightly for each athlete.
In the other big races tomorrow, Hamilton City Hawks are likely to dominate the women's open section.
The masters women title is also likely to come the way of the host club Lake City. Their team of Sue Crowley, Lorna Mills, Kerryn Barker, Sian Bremner and Siobhan Griffiths looks very strong.
In the walking section, Lake City have entered six teams and are likely to feature in the top places.
Racing begins at 10am and will be completed about 12.30pm.