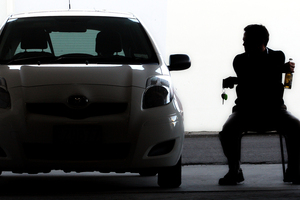 Rotorua's Judge Chris McGuire should be congratulated for two sentences he handed down in the Rotorua District Court this week.
Judge McGuire has jailed two middle-aged men for drink-driving.
These men had never been jailed before for such offending but the sentences were the right ones.
Mark Malone Toetoe and Raymond Tumarae Te Papa had a raft of previous convictions for drink-driving and, despite pleas from their lawyers for leniency, Judge McGuire did the right thing to protect the community.
Too often we hear sob stories from people facing jail for drink-driving and judges take their side, saying they narrowly missed going to jail and would need to pull their socks up.
But after seven and eight previous convictions (which is what Te Papa and Toetoe had respectively), they had been given far too many chances.
Sadly, there are still some out there with the mentality that drink-driving is not a crime.
Take a case in the Tauranga District Court this week.
A company director was convicted of being almost four times over the drink-drive limit.
His response to the police when stopped was "who cares?" That attitude says it all.
It's a shame the police nationally no longer allow the media to publish a full list of people convicted of drink-driving, citing privacy concerns.
The fear of appearing in the newspaper was, for some, a good incentive to call a cab or get a sober driver.
Meantime, it's heartening to know local judges are prepared to use the full extent of the law and come down hard on those who refuse to learn their lessons.