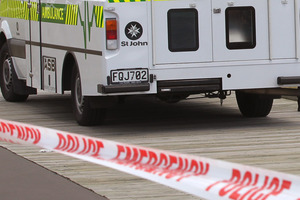 Several rescues this week in the Central North Island have kept rescuers active.
On Monday a 29-year-old woman from Auckland was rescued from the lower slopes of Mt Ngauruhoe after she injured her leg when she stumbled and fell.
She was flown to Taupo Hospital by the Greenlea rescue helicopter.
The following day the helicopter and crew was on Mt Tongariro rescuing a 60-year-old Japanese woman from the track near Ketetahi hut. She had injured her knee and was also flown to Taupo Hospital.

On Wednesday night a 71-year-old Canadian woman needed assistance at the Ketetahi end of the Tongariro Alpine Crossing.
At 8pm police were alerted that she was struggling to finish the walk, so a LandSAR team and police officer walked 3km into the bush and escorted her to the end of the track where she was assessed by ambulance staff.

Soon after midday on Thursday a 1-year-old French girl who was hypothermic and vomiting was evacuated from Red Crater on Mt Tongariro, by the Greenlea rescue helicopter.
The girl, her mother and 6-year-old brother were flown to Taupo Hospital.
Later in the evening a 21-year-old American hiker was reported overdue when he did not meet his scheduled bus transport off the Tongariro Alpine Crossing.
He was later found at his motel, having left the track early and finding alternative transport to Taupo.
He is one of a number of tourists who over the last few weeks has failed to notify a bus driver that he was off the track and did not require a pickup.

At 7pm on Thursday, ambulance and police personnel were involved with the Greenlea rescue helicopter in the rescue of a 43-year-old outdoor instructor who had injured his leg while rock climbing at Kawakawa Bay on the north-western shore of Lake Taupo. He was flown to Rotorua Hospital.