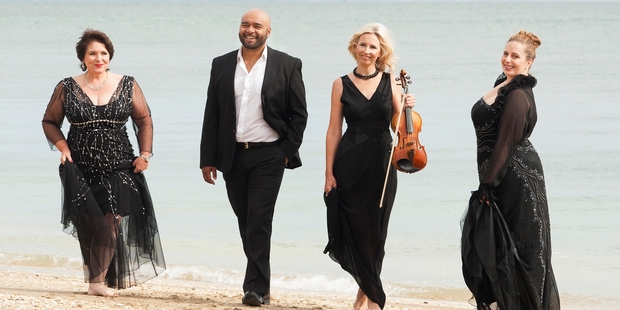 If you enjoy classics with a modern flavour then the next production from Operatunity will be right up your alley.
On Tuesday, August 5, Rotorua Baptist Church hosts Operatunity - European Romance.
The concert at 11am is in the style of Andre Rieu and performers will take the great classics and present them in a way that makes the music accessible while still keeping its integrity and beauty.
Jessica Hindin, violinist, who has toured extensively in the United States and Europe, is joined by three top singers and Penny Dodd on piano to bring a concert which journeys to Europe and back.
"European Romance celebrates the best of Europe, waltzes and timeless melodies, presented with a bit of fun as well as with great respect to these gorgeous tunes," said Susan Boland, director of the company.
"It is a privilege to sing this magnificent music and a privilege to present the best possible concert to our great audiences."
Tickets are $32 and include lunch. They are available from (0508) 266 237.
Giveaway
We have a prize pack to give away for the show. The includes a double pass to the show, an Operatunity anniversary book, an Operatunity CD, and the latest brochure/newsletter.
To win, email your name and daytime contact details to readers@dailypost.co.nz by 5pm Sunday.