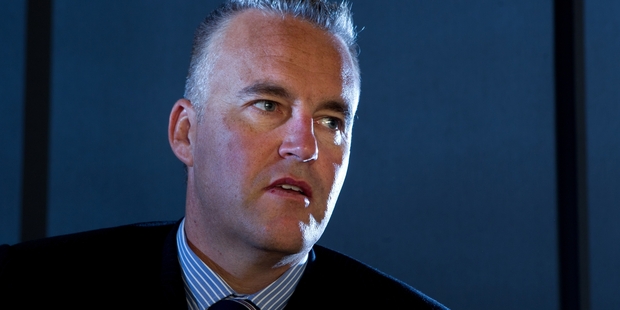 Members of the criminal underworld have helped detectives investigating George Taiaroa's murder.
Detective Inspector Tim Anderson, leading the investigation, said "the usual suspects" had provided information that helped narrow the search considerably early on.
Today marks one year since Mr Taiaroa, 67, was gunned down as he operated a stop-go sign on Tram Rd, near Atiamuri. Mr Anderson said they were confident the man they believed responsible was the right person but would not rush an arrest.
"We have been very thorough and meticulous and also patient in an inquiry like this," Mr Anderson said. "Most homicides are domestic, drug, gang or alcohol-related. This doesn't fall into any of those.
"What has fallen in our favour is that we've amassed a lot of information from the public, and we're very thankful for that. Our usual suspects have also come in and alibied themselves, which has allowed us to narrow our focus and that doesn't always happen."
He said time was on their side, and past murder cases had shown police wouldn't give up bringing justice for the victim's family. Last year's conviction of Menzies Hallett for the 1979 murder of Rodney Tahu had shown police never gave up.
"The offender for George's killing will wake up every day wondering if today will be the day we knock on his door. That morning, that afternoon or that night. Menzies Hallett waited for many years for us to catch up with him. We never give up for victims of crime of this nature.
"As George's family takes this time to reflect a year down the track we'd ask other members of public to reflect on any information they might hold, no matter how small.
"They shouldn't be concerned about how long it has been, all we're interested in is that information. When we go to court we only get one crack and we want to make sure we do it right."
Mr Taiaroa's widow, Dr Helen Taiaroa, said she believed he was killed for being Maori.
"This Maori man, this hard-working salt-of-the-earth man, with no skeletons in his closet, was murdered for doing his job and for being Maori. Right from the word go with George, that was what he was judged on - the colour of his skin, the type of job that he had."
She is trying to form relationships with other Maori homicide survivors to bring together their stories and help future victims' families.
"It's not about the healing process, but it's about time that was done so the data that comes out can change a whole lot around what's put into place for Maori."
- additional reporting New Zealand Herald