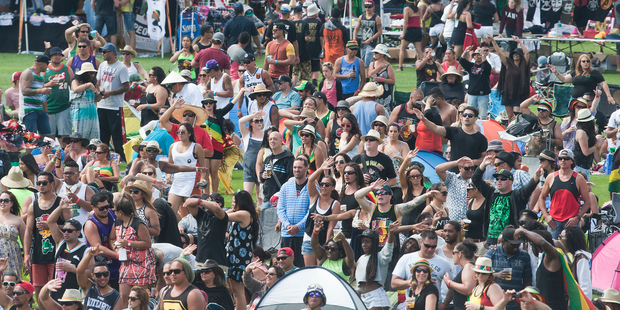 Raggamuffin fans have taken to social media to keep the annual two-day music festival in Rotorua.
Local Anthony Haines created a Facebook page called "Keep ragga muffin in rotorua" on Tuesday and since then it has received about 2200 likes and hundreds of comments.
Mr Haines said he created the page in response to an article in the Rotorua Daily Post earlier this week about organisers having doubts as to whether Raggamuffin will return to Rotorua following a poor turnout at the festival.
Organisers have now said if the event stays in Rotorua, it's likely to have fewer artists, be over one day and could possibly have cheaper tickets for locals.
About 19,000 people attended the festival at the Rotorua International Stadium last weekend, a 30 per cent drop from last year.
The turnout prompted organisers to reconsider the contract that would see Rotorua host the event for another year.
Mr Haines said he wanted to do something that might help the organisers keep the event in Rotorua.
"The page is for everyone who doesn't want to see the festival leave our city," he said.
He was pleased to see so many people comment on the page with ideas about how the festival could be changed for the better, he said.
Some of the suggestions included changing the festival back to a one-day event, after it was changed to a two-day festival in 2012, including more big-name acts in the line-up, having different artists perform each year and lowering ticket prices.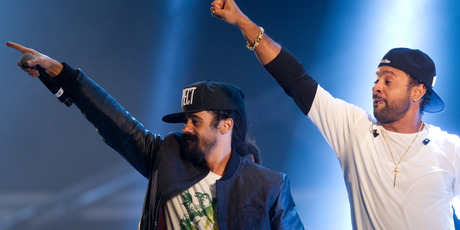 Festival director Jackie Sanders said she would "absolutely" consider the feedback on Mr Haines' page, although feedback on Facebook had not always proved helpful for organisers.
She said it was feedback from fans that originally prompted organisers to turn Raggamuffin into a two-day event, but that had not attracted more people to the festival.
Ms Sanders said organisers were yet to discuss what changes they would make for next year's festival to ensure it would stay in Rotorua, but believed changing the event back to a one-day event with fewer artists was the most obvious option.
She said this would reduce costs for organisers so that coming to Rotorua would be economically viable.
Ms Sanders also believed lowering ticket prices for locals so more of them would attend was another option.
"It's still too early to say what will happen with the festival. But I still stand by what I said earlier, that Rotorua is the best place to hold the event. It's central and it's the cultural heart of New Zealand.
"We just need to ensure that's it's economically viable for it to return to the city."
Ms Sanders said organisers would discuss options for next year's festival in the coming weeks.