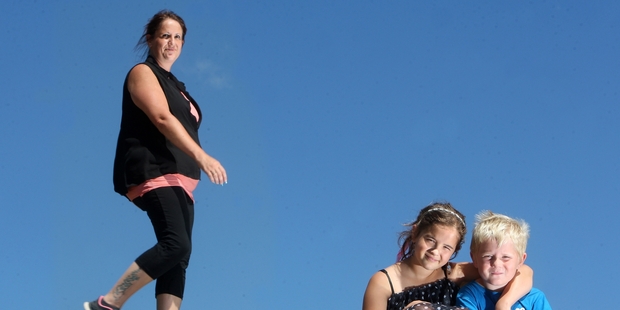 Rotorua gyms are experiencing a surge in new memberships as residents take a glance in the mirror and look to lose the festive season flab.
Anytime Fitness Rotorua manager Justin Heurea said memberships have "tripled" since November as people join up to fitness and weight loss programmes.
"As soon as we re-opened last week there were people at the doors wanting to get started," he said.
The majority of gym users are in their early to mid 20s but new memberships have cut across the age range, he said.
Rotorua mother Jo London found it was easier to start her own weight loss course and has invited others, using social media, to join her in a 12-week Biggest Loser Challenge programme.
After four 'boot camp' style sessions the number of enrolments has quadrupled from four people to 16, she said.
"I originally wanted to join a gym but I got bombarded with messages on Facebook to start my own exercise programme," she said.
The one-hour sessions consist of jogging around a field, or up steps, and repetitive press ups, squats and arm dips.
"Some of us have crawled back to our cars afterwards and there's even been people vomiting but everyone who has joined wants to succeed.
"I'm not skinny or slim but I've had a three-year gym membership and have been less than 12 times in that period."
Personal trainer Katrina Heywood agreed to help the group with training exercises using her Territorial Army experience.
"People get more motivated if they are exercising with a group than on their own when it is easy to slacken off," she said.
"It's surprising how unfit people get - most join to get healthier and fitter, not necessarily to lose weight - after a few weeks they notice the difference."
Gold's Gym manager Steve Gardiner said people fall off the fitness bandwagon pretty quickly after the New Year.
Both Anytime Fitness and Gold's Gym have launched fitness and weight loss programmes.
"It's to give residents a second chance at their New Year's resolution," Mr Gardiner said.
"We're doing this to see just how many folks have the courage of their convictions."