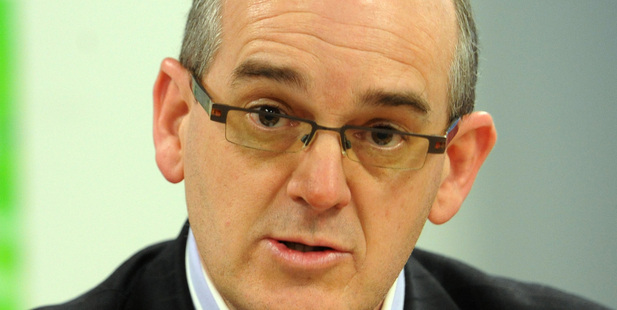 Health Minister Tony Ryall has inspected progress on the Taupo Hospital redevelopment.
Mr Ryall was on site of the $13million project yesterday.
"Stage one of the project, which saw the emergency department (ED), maternity unit and radiology department upgraded and earthquake strengthened was completed last month," Mr Ryall said.
"The ED has doubled in size from six to 12 cubicles. The maternity unit has now moved into the main hospital building and has two birthing rooms and three postnatal rooms, and the radiology department has been upgraded."
Mr Ryall said work on the next stage of the redevelopment had started.
"The old ED space is being refurbished and will be the new outpatient clinic area. The old maternity unit will also be refurbished as the third and final stage of the project in the New Year. The community mental health service, which is currently based offsite, will relocate to the hospital."
The previous layout of the hospital meant patients, doctors and nurses had to do a lot of walking to get from one service to another.
"This redevelopment will make it much easier for people to get around. Health professionals will be able to do their jobs more efficiently and spend more time caring for patients, instead of walking the corridors," Mr Ryall said.