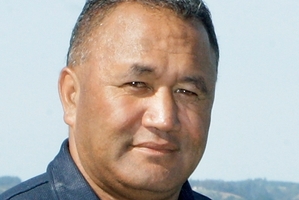 Rotorua boaties are heeding messages not to mix booze with water activities, the local harbour master says.
New research has linked alcohol misuse to male drownings, and found it may have been under-reported in statistics. University of Otago researcher Dr James Croft said alcohol was a factor in almost one in five accidental male deaths, such as drownings. But that figure was "probably much too conservative and I'd say it's a concern," Dr Croft said.
He said alcohol may not be the direct cause of drowning, but increased the risk of fatality even at low levels of consumption.
"Alcohol increases the risk of falling overboard or crashing and also decreases the chance of survival after entering the water," he said.
Men are up to six times more likely to drown than women in New Zealand.Water Safety New Zealand figures show seven people drowned in Bay of Plenty last year, down from 16 in 2011.
Alcohol was a factor in 13 per cent of Bay drowning deaths between 2007 and 2011.
Rotorua harbour master Pererika Makiha said, in general, boaties on the lakes were well behaved around alcohol, and he had not been aware of any incidents in the past three-and-a-half years. However, there was potential for incidents now that the fishing season was open.
"It has been a culture for years for boaties to overindulge on the eve of the opening season and then head out on the lakes.
"Normally there would be 300 - 400 boats spread out across the lakes on October 1, so many would have been exposed to alcohol."
Mr Makiha said there had been a vast improvement in the wearing of life jackets in the past three-and-a-half years.
"There are the few that don't feel they need too but that will always be the case.
"I would support the compulsory wearing of a correctly fitting life jacket for all children under the ages of 10 years, in addition for anyone on a vessel of 6m or less when under way."
Dr Croft's findings came from looking at 3700 New Zealand male drownings recorded by Water Safety New Zealand during the past 30 years. He said there were several reasons men were more likely to die in the water. They included being more likely to be involved in underwater activities and go beyond their limits, and more likely to swim in lakes, at night and in unpatrolled areas off beaches.
By law boaties must carry life jackets for each person on board a pleasure boat and skippers are legally responsible for ensuring they are worn in "situations of heightened risk".
Maritime New Zealand wants the wearing of life jackets compulsory for people aged under 15 but believes anyone heading onto the water should wear one. additional reporting James Beech, Otago Daily Times