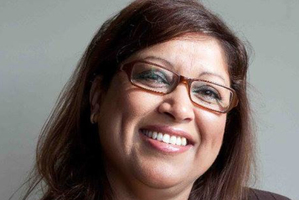 Rotorua's council has introduced fully randomised voting documents this election - in the interest of fairness.
Voters will by now have noticed that candidates running for election to the Rotorua District Council and Rotorua mayoralty are not listed in the usual alphabetical order.
Councillors decided some time ago to introduce randomised voting documents to remove any perception of unfairness with candidates' names at the start of the list being more likely to be ticked.
Rotorua's local government elections should cost about $185,000, before costs are allocated to the regional council and Lakes District Health Board. Randomised papers have cost no more.
Election experts agree that traditional alphabetically ordered voting papers are not fair to all candidates.
In 2007, the Local Government Commission found those listed alphabetically at the top of voting papers and candidate profile booklets "were up to 4 per cent more likely to be elected than those whose names were later in the alphabet".
The commission also found "a significant bias in favour of candidates in the left column of voting documents".
About 25 local councils are using the randomised system this election, including Rotorua, Dunedin and Wellington City.
However, in other parts of the country, where the traditional alphabetical order of candidates remains, some candidates have taking advantage of the system by changing their names to get closer to the top of voting papers.
Cheryl Brown-Talamaivao wants a place on the Henderson-Massey local board in Auckland. She has campaigned unsuccessfully twice before and this time she added her great-grandfather's surname to her own, putting her sixth instead of second to last.
Another Henderson-Massey local board candidate, Ann Degia-Pala, recently added her maiden name to her married surname to get higher up the list. By law, candidates can use any name in an election as long as they satisfy the requirements of an electoral officer.
- Additional reporting APN News & Media