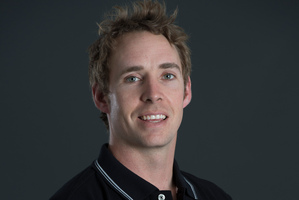 It might not have been the result they were after, but Emirates Team New Zealand boat builder Ben Malcolm remains "super proud" of the team's efforts.
Speaking to the Rotorua Daily Post from his base in San Francisco just hours after the loss, Mr Malcolm said the greatest part of the event was the way that it brought a nation together.
He said that while he knew there would be tears back home, the team were also hurting "but at least we can share that".
"We worked hard ... and won the support of everyone back home in the process."
Mr Malcolm has worked for Team New Zealand for the past four years and had been working around the clock in San Francisco for the past few months.
"I've never experienced a team like this and I hope New Zealand appreciates how special it was."
Mr Malcolm said he was looking forward to getting home to Maketu to go surfing before getting some momentum towards a new project.
"I have a little fire burning in my belly ... thought that would stop today but it just got worse."
Rotorua airbrush artist Warren Houston, who was commissioned to airbrush artworks on to the side the catamaran, said he was proud to be a part of the effort.
"I'm disappointed because I felt that it ended up as a race of technology rather than sailing skills."
He believed changes Oracle Team USA made after playing their postponement card had made it impossible for the Kiwis to compete.
"I have an immense sense of pride [being part of it]. I still think they did an incredible job."