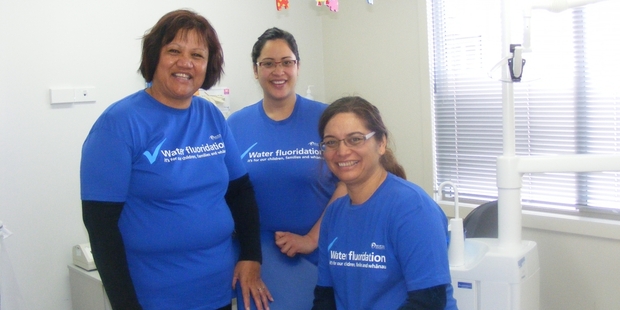 A national oral health survey shows that children and teenagers in areas with water fluoridation have 40 per cent less tooth decay than those living in areas without fluoridation.
Whakatane and Ohope have had fluoridation for many years, with fluoridation first introduced for Whakatane over 40 years ago.
The Whakatane District Council is holding a referendum in October to ask the community if water fluoridation should be continued in Whakatane and Ohope, and if it should be extended to other areas, such as Murupara, Edgecumbe and Taneatua. In the last referendum, in 2001, more than two-thirds (68 per cent) wanted to keep water fluoridation in Whakatane and Ohope.
"Along with brushing teeth twice a day, eating healthy food and avoiding sugary drinks, water fluoridation helps prevent tooth decay," Bay of Plenty principal dental officer Dr Rudi Johnson said.
Fluoride is naturally in the water in small amounts and in many things we eat, such as seafood.
Water fluoridation is when the natural fluoride level in the water supply is topped up with just enough fluoride to help prevent tooth decay.
Medical officer of health Dr Neil de Wet said: "I believe that it is every child's right to have the best opportunities society can provide to have good health, including good teeth. This is one reason why I think water fluoridation is so important. Make sure you have your say in the October referendum."