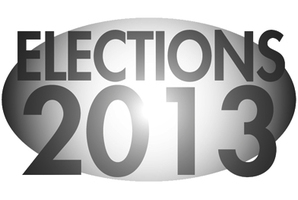 This is the first installment of the Rotorua Daily Post's Rotorua District Council cadndiate profiles.
We ask Rotorua's 31 district council candidates four questions with a 200 word
limit. Elections will be held by postal ballot beginning September 20 and
end at midday on October 12.
The questions:
1. What do you think is the biggest issue facing Rotorua right now?
2. Should we be reducing debt or building infrastructure?
3. How would you breathe new life into the Central Business District?
4. Why do you stand out as a better candidate?
Hemi Bennett (new)
1. Voters' concern is that Rotorua City is dying. Over 100 businesses have closed their doors. Council's noose choked life out of our city for three years. Bureaucracy and red-tape have stifled business confidence with a costly paper war before business has opened. Revitalise our city by returning to the people.
2. We need to bite the bullet and pay off debt now. There is no time like the present. Processes can be automated. Infrastructure, well that depends, there must be added value for every dollar spent. The airport has that value to the region so let's pay that debt off now.
3. Technology mixed with culture has great export appeal. Have a WiFi service that works everywhere, not just on Hinemoa St. To export Rotorua as a cultural icon, but a centre for excellence in science and technology. We could be the next Silicon Valley with early UFB installed to your home today.
4. I stand out as a better candidate for my international, national and now regional life-experience. I have excellent professional skills and trained in the body corporate without the corporate hang-ups. Corporates are concerned more about profits. I will be that voice of concern for the people. The silence is deafening.
Peter Bentley (new)
1. Regional council let us down badly with the airport and other funding. Central government needs to be aware just how much welfare and justice is hurting our CDB and general demographics.
2. I am concerned with our debt levels but our new chief executive seems a more practical person, thankfully. Infrastructure should only grow with population.
3. Reduce the size of the CBD to an "inner city" area. Bring in the boundaries so that the inner city is full of vibrant destination shops, cafes and boutiques. Internet shopping has reduced the need for other types of shops. Encourage inner city living. The social welfare office and courthouse need to be moved outside the inner city boundaries to remove the bad element from town.
4. I have lived in Rotorua since I was 10 - I know it well. I have been a contractor here for 35 years and have had many contracts with the Rotorua District Council. I have seen areas where savings can be made by using common practical sense. My wife, Maggie, has been a councillor these past six years so I have some insight to council's workings, have heard her frustrations and know I can "hit the ground running".
Te Rangikaheke Bidois (new)
1. Debt/rates, but the biggest issue - people calling for change, 31 candidates for 12 positions. Change for change sake, or is it about value statements that motivate people to vote. No vote supports "status quo". Do I as a new candidate make it interesting and challenging enough for you to vote? I hope so.
2. The challenge is to find the balance and do both. Utilities like sewage and potable water supply - ongoing. If RDC had to work to a "zero budget" within three years, what would be the impact on investing in ourselves, our people? Experience says to me that our "social capital" would be the first to go.
3. The land/building owners need to look at themselves. What do they have to offer that would attract new interest/keep long-term tenants/business in our district? Are these resident landlords, or outside investment properties? Grow Rotorua - talk to the right people about public/private partnerships including iwi investment.
4. A broad knowledge of local, regional, national and international issues and views. I'd bring a fresh perspective and attitude to council, am process oriented, but also think outside the square. I have stickability and my agenda is for the people.
Leandra Bowen (new)
1. Revitalising Rotorua - making it an attractive town for business, people and tourists. There's a lot of work going forward for the new council.
2. I believe it is really important to be focusing on debt reduction. We need to look at any unnecessary spending and put this into reducing debt.
3. The CBD needs revitalisation. There needs to be a focus on the safety of all who use the CBD. I have the skills that can make that happen. We need to target corporates and retailers that are going to bring new money, jobs and growth and make it easier to survive here. In addition, make the CBD trendy for the youth - apartments where they can create a modern lifestyle that makes it easy for them to work and enjoy the heart and culture of Rotorua.
4. I'm passionate about community safety and bring the skills to advocate this in council activity. I am advanced in crime prevention through environmental design which focuses on multi-disciplinary strategies to deter crime. Being a business owner I appreciate the need to grow business - it's time for a change and I support change.
Julie Calnan (incumbent)
1. Though debt is a concern, my personal biggest issue is encouraging economic growth. We lose our youth in droves because they can't find employment. Attracting more business investment plus retaining our current business is imperative. Considering the recession we've achieved a lot but have to do more. The new District Plan is an "enabling" document but we need an "enabling" attitude to match. People and progress must come first.
2. Reduce debt, most of which was created by big infrastructure projects with big dollars attached, usually providing for growth which hasn't happened yet. Strict monitoring and re-prioritising of infrastructure projects is the only way to curb debt. Service level reviews, disposal of surplus properties and greater council efficiencies will reduce it.
3. Be creative, unique and brave and recognise modern shopping habits. Retailers and the council's Inner City Enterprise Group together must look outside the normal boring box for inspiration to bring life back to our city's heart. Free parking and Eat Streat are starting points, but council must eliminate development obstacles to stimulate new business.
4. Attended the most meetings and workshops proving 100 per cent commitment to the job. I bring commonsense, pragmatism, proven business acumen. I listen to, advocate for and represent you.
Nick Chater (new)
1. For me, one of the big questions is what we do with our youth. This isn't just confronting our socio-economic issues. It's what we do as a city to keep our kids here - so they stay, live and contribute to our community. A big part of that is creating a vibrant town with sustainable business growth and positive opportunities.
2. Creating a walkway from the Central Mall to Eat Streat, re-creating the story of Rotorua's history that represents us as a people. Get community and business involved to support this project. Make it a place families and business want to be.
3. You need to spend money to make money, but we have too much debt and the way Rotorua is spending is unsustainable. We need to really look at how we spend - sustainability and transparency are two key words going forward.
4. This isn't a career move, it's about my passion and aroha for Rotorua and my community. I feel privileged to live here, but we can be so much more. My background in tourism, education and working with young people and running my own small business give me all the right skills to bring to the table.
Dave Donaldson (incumbent)
1. Arriving at an operative District Plan which will best shape our district in the future. It will need to address the question: "What development is good development?" This plan will need to align with our desired outcomes for the CBD, land use change to improve water quality and economic growth.
2. Retained focus on reducing debt, but infrastructure cannot be ignored - it is a core purpose of Local Government. Projects such as the Rotoma sewerage scheme which attract 50 per cent government subsidy plus regional government subsidies must proceed, but growth projects should be parked until growth can confidently be assumed.
3. Focus on the Tutanekai St spine concept, time limited free parking and engagement with stakeholders on enhancement. Show leadership in advocating and incentivising the re-population of the CBD, targeting the only growth demographic with modern geothermally heated retirement accommodation close to key public amenities such as the library, museum spas and gardens.
4. A proven record of hard work, community engagement and excellent attendance at all council/board/trust meetings and workshops. I do not seek appointment to any other boards or trusts outside of council appointments, am retired and have the time and energy to commit fully for another three years service.
Mark Gould (incumbent)
1. The biggest issue facing Rotorua is that of minimal growth. The loss of businesses in the CBD and lack of growth in our economy is contributing to unemployment and a general feeling of restlessness. Our community needs good leadership and confidence in its officials.
2. We should be reducing debt wherever possible. We should not be increasing debt to fund purchases that do not benefit the community and the cafe at the museum is an example of this. Infrastructure is core business of council and should be planned in such a way that costs are minimised wherever possible. Preference must be given to local business and contractors for all council works programmes.
3. Consumer trends are changing and the developments in the suburban areas are proof of this. The CBD needs to offer something that isn't available in the suburbs, this includes vibrant office space and city accommodation. Eat Streat is a fine example of a cluster of businesses working well together.
4. I'm a great candidate because I care about the community's needs before my own. I've proved myself as a councillor with integrity that can be relied upon and trusted.