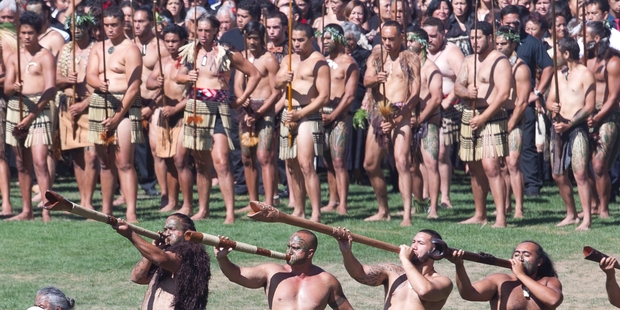 Te Arawa kapa haka groups hoping to go to the national competition in Christchurch may have to rethink their plans as the organiser considers moving the date of the festival.
Hagley Park, the venue for Te Matatini National Kapa Haka Festival 2015, has been double-booked with the opening match of the Cricket World Cup on February 14.
An Environment Court ruling prevented any other event to be held at the park at the same time as the cricket matches where attendance numbers were expected to exceed 20,000.
This year's Te Matatini, held at the Rotorua International Stadium, drew more than 40,000 people over the four-day event. Cricket World Cup organisers predicted a 20,000-strong crowd for their opening match.
The Waitaha Cultural Council, which is the lead organiser of the festival, has reportedly conceded they may have to consider moving the event to another venue or date.
Nga Uri o Te Whanoa kapa haka group leader Anaru Grant said they had already made tentative accommodation plans with a hotel in Christchurch.
"We won't be able to confirm until after the Te Arawa regional competition in May but experience tells me if we leave it too late you just have to take what is left," Mr Grant said.
"We're trying to be as organised as we can as we have 40 people in our group and when you include the supporters and whanau you're looking at 60-100 people."
Mr Grant said the Hagley Park clash did not have much impact on their preparations but they were concentrating on raising funds to go to the biennial competition.
"I don't think a lot of the North Island groups have sat down and looked at what it will cost to go down.
"Let's be honest, you could probably send the whole group on a nice holiday to Hawaii as it can be anywhere between $60,000-$100,000 when you include the flights, food, accommodation, onstage and offstage uniforms."
He said Nga Uri o Te Whanoa had started saving and was seeking sponsors.
This year's Te Matatini festival organiser, Monty Morrison, said it was "crucially important" for groups to know in advance where they will be performing so they could book in advance
He said it was unusual for a world event to clash with a national one, and when Rotorua made its bid to host the 2013 competition, it had to nominate an alternative space if the Rotorua International Stadium were unavailable.