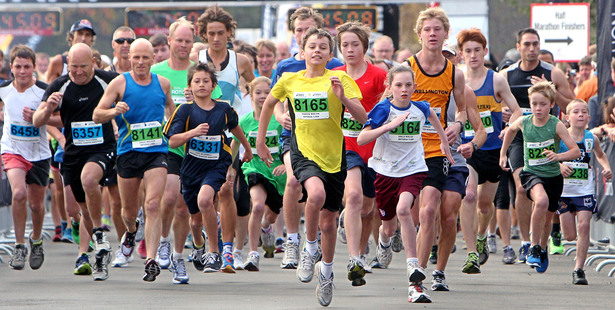 Organisers of the Lion Foundation Rotorua Marathon are "shocked" by the number of entries "flooding in" for next year's event.
Entry for the event opened on September 1, and Event Promotions administration manager Charlotte Pearson said they had more than 500 entries within the first week.
"It was a real shock how fast [the entries] have been coming in. It's definitely a big deal with it being the 50th. Entries have been flooding in."
Miss Pearson said they were expecting to break the record of the most entries for a marathon in New Zealand, which was set in Rotorua in 1989 at the 25th event when it was known as the Fletcher Rotorua Marathon. There were 5900 runners and walkers taking part in the event at the time. "It looks like the race is going to be a special one for many first timers as well as those returning to Rotorua."
Over the 49 years since the first event began in 1965 with only 16 starters, more than 86,000 people have taken part in the event, with many entering more than once and it is expected many of those former participants will be keen to start the special 50th edition.
The 2014 race doubles as the New Zealand Marathon Championships next year which will add to the prestige of the race and ensure very competitive fields in the senior and the masters grades. Rotorua Marathon also offers Half Marathon, Quarter Marathon and 5.5km events and a free kids' event on May 3. For more info: rotoruamarathon.co.nz