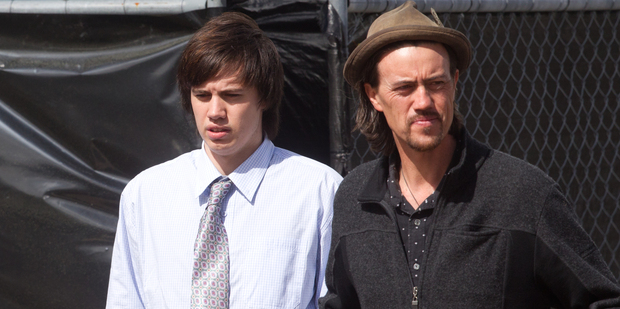 A former Rotorua teenager labelled an "internet troll" is wanting to avoid an assault conviction as it could jeopardise his future, a court has heard.
Tristan Barker, 18, appeared in the Rotorua District Court yesterday for sentencing for an assault on Australia's Seven Network's Today Tonight reporter Dave Eccleston in Rotorua in March.
However, his lawyer Bill Lawson, applied for his client to be discharged without conviction.
Barker, who is now living in Melbourne, is the son of former Split Enz drummer Michael Barker.
Mr Lawson said that Barker had completed counselling, which was a police condition before sentencing. He said the background leading up to the incident needed to be taken into account as the family had been under "media harassment" following social media comments made by Barker.
"It is difficult to get a discharge without conviction in an assault case like this, but when you combine the background, the record of the defendant, the guilty plea, the desire to go to Mr Eccleston and face him, the letters that he has written, it all needs to be taken into context," Mr Lawson said.
"In one letter he wrote, 'he understands what he has done and is ashamed of his primitive responses to his circumstances'."
"This is not a case for one law for one person and a different law for someone else. It's simply Mr Barker fitting the criteria of a discharge and in my submission he does," he said.
Basketball opportunities overseas and travel requirements for his job in the entertainment industry were at risk if convicted, Mr Lawson said.
The case was adjourned by Judge Maree Mackenzie until Friday so she could consider the discharge application.