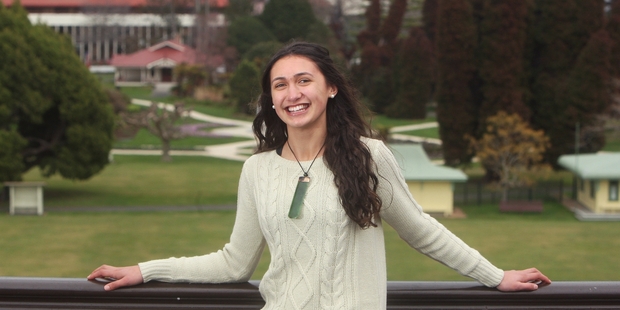 The search is over for the person who will become the new "face of Rotorua" in an upcoming tourism advertising campaign.
John Paul College student Te Rina West, 14, has been chosen to be the face of a Famously Rotorua television commercial promoting the destination which will air nationwide from September 30.
Miss West was chosen from around 300 local hopefuls who auditioned for the commercial. Filming begins next week.
Commercial director Paul Taylor said Miss West stood out as soon as she was captured on camera last December.
"We had many great auditions, however Te Rina had a classic, almost timeless quality to her.
"What's really brilliant is Te Rina actually has guiding in her whakapapa - it's an important part of who she is and it brings a real degree of integrity to this commercial in terms of her being a proud host and ambassador.
"I think she's going to make everyone proud," Mr Taylor said.
Miss West said she was inspired to audition while having lunch with her Mum at a cafe down the road from the auditions.
"When I went to audition there were so many people there - the queue went around the corner of the street, so to be chosen is really amazing," she said.
"I think confidence played a big part in being chosen. Before I was interviewed Mum said to me 'Just be yourself, darling' so that's what I did."
A talented basketballer, she represented New Zealand at the 2012 under-14 Koru tour in Australia and is co-captain of the Rotorua under-15 representative basketball team who are reigning national champions. She is also involved in kapa haka and speech and drama.
Destination Rotorua Marketing general manager Oscar Nathan said while the concept was still under wraps, he was excited about the launch, which would quickly propel the campaign from months of intense planning to mainstream delivery.
"The television commercial is integral to the Famously Rotorua campaign and Te Rina will play an important part as she will be educating Kiwis about Rotorua's proud legacy, while also revealing many fresh and unexpected experiences our region has to offer."
Miss West said it had been hard to keep her audition success a secret, but focusing on her studies at school and basketball had kept her mind off it.
"When I tell my friends they'll be super proud and probably growl me for not telling them sooner."