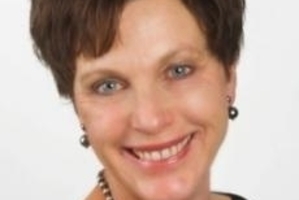 Tauranga celebrant Wendy Barton officiated at a dawn ceremony in Rotorua between a lesbian couple who have been together many years.
She said she felt privileged to be one of the first celebrants in the country to marry a same-sex couple.
"They wanted their ceremony to be very private and intimate, they are a more mature couple who have come through from the 70s gay rights movement when you were basically abused for your choices, so it was a huge day for them. They've been together for a long time."
Ms Barton described the ceremony as "absolutely gorgeous". She said someone had needed to go off during the ceremony to get a licence.
"It was a real champagne breakfast at 7.15am. One wore pants, the other wore a purple dress as it is the international gay colour. One son was unable to travel from Australia but he was Skyped through the whole ceremony which was quite nice. I could see him crying."
Ms Barton said the couple had held the ceremony early in the morning so their friends could then go to work.
"There was lots of laughs and a few tears. It was very emotional when they shared their vows, it was their opportunity to get treated like everyone else and when they said their marriage vows you could see they really meant it."
Ms Barton has been performing civil unions in Tauranga for a number of years and said it was a privilege to now be able to marry same-sex couples.
"I never thought when I was a teenager at school that we could have same-sex marriage so it's an incredible privilege to think that in New Zealand, like all the other forward thinking countries, our Government has stepped up to acknowledge that and being a part of that absolute dawn of the change is such a privilege."
Ms Barton said she did not expect legalising same-sex marriage would change people's beliefs but hoped it would become more accepted.