Get the kids busy in the kitchen to whip up something special for the man in their lives.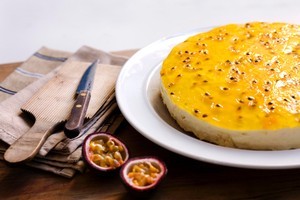 We all know that a way to a man's heart is through his stomach. The time, thought and loving energy that goes into creating a dish for a special person works to make it taste even better. This week, I thought I'd ask my children what they'd cook for the main men in their lives - their dads - and get them involved in the process of cooking at the same time. (Actually, the 1-year-old couldn't contribute that much but the 4-year-old helped her out by suggesting chocolate biscuits, to which she nodded enthusiastically.)
Kway Teaow is a delicious Malaysian noodle dish that tends to vary in ingredients but the best part is the noodles themselves, which are lightly fried in a wok then combined with flavours of garlic, chilli and soy. Sometimes there is egg, sometimes pork or chicken and maybe crushed roasted peanuts, but there's always plenty of shrimps and mung beans. It's a dish in which you can easily add or remove ingredients to make it exactly the way you like.
Benjamin chose to make passionfruit cheesecake, knowing that the flavour was much loved, with dad Richard having grown up with a huge passionfruit vine on the backyard fence.
I can proudly say that the photograph shows Benjamin's 11-year-old handiwork, and his dad was very impressed. It is a gorgeous rich cheesecake made with cream cheese and cottage cheese - or you could use ricotta - which is topped with a passionfruit jelly using a combination of fresh passionfruit and syrup so you savour both the sweetness and the tang.
The third recipe is for afghans because William and sister Si'alei both know how much Felix loves his chocolate bikkies.
Afghans are a classic and need to be made with butter and full of cornflakes and good quality cocoa to taste good.
A generous amount of icing finishes them off. The walnut on the top is optional, depending on whether you like walnuts or not - I'm not a huge fan although it is worthwhile sourcing the New Zealand product, which is markedly superior to the dusty offerings that often taste stale.