Loss of mother, newborn baby, among deaths involving ambulance delays.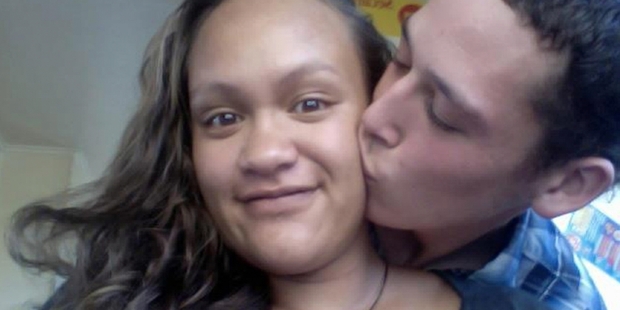 A mother and her newborn baby who died after delays in taking them to hospital are among 30 cases of 111 calls gone wrong.
Other deaths were linked to malfunctioning defibrillators, lost or slow ambulances, or wrong medication being administered.
Details of the 30 "serious and sentinel" cases are found in Order of St John reports to the Ministry of Health - a summary table of which was released to the Herald under the Official Information Act.
The number of reportable events in the year to March was "very low" against the more than 400,000 emergency calls in that time, said the chief executive of St John, Peter Bradley, and Health Ministry staff.
"Every incident and every life is important to us," said Mr Bradley, "which is why we have robust processes to review and improve our systems and patient safety, and why we regularly review the jobs we attend and our treatment."
One case to be investigated by a coroner involves the deaths of a mother and her baby after a delay in taking them to hospital.
Casey Nathan, 20, died in Waikato Hospital hours after the delivery of her son at Birthcare Huntly in May last year, and her baby, Kymani Nathan-Tukiri, died in the newborn intensive care unit days later after suffering severe organ damage during the birth. "Midwives were on scene and maintained a lead role in patient care," a St John spokeswoman said. "This call came through to us as an urgent transport to higher-level care for the mother."
The ambulance took 20 minutes to arrive.
The deaths are to be investigated by coroner Garry Evans next year.
The founder of the Action to Improve Maternity Trust, Jen Hooper, said her own efforts to piece together the circumstances of the deaths confirmed there were delays in taking Ms Nathan and her baby to hospital.
"St John performs a fantastic service and we should have a high level of trust in it. Yes, there were delays. But there were many other factors contributing to this tragedy. It's all about whether lessons can be learned from what happened."
The Official Information Act document reveals two cases in which 111 call-takers assigned the wrong priority code to emergencies.
One patient said, "Help me", but the call-taker deemed the emergency Priority 2 when it should have been Priority 1.
There was also an eight-minute delay in sending the ambulance, as all other vehicles were busy, and it arrived 12 minutes later after being driven at legal road speeds rather than at a faster speed with lights and sirens operating.
The slower response time and the time it took for the paramedic and the neighbour to break into the house meant a delayed response. The patient was found dead inside.
In the second case, the wrong priority code was assigned to a heart attack patient, and the 77-year-old was dead when the ambulance arrived.
A St John spokeswoman said the incident was formally reviewed and the calltaker was disciplined.
Another heart attack patient died during the 45 minutes it took for an ambulance to arrive.
An internal investigation found the ambulance officer slept through the station alert and then could not find the property using GPS or maps, as it was in a two-year-old subdivision.
"The ambulance officer on duty was asleep and did not hear the station alert and said that they did not receive a pager message," the spokeswoman said.
"We have added a second alert and additional speakers at the station. The vehicle pager has been replaced."
WHEN EMERGENCY CARE GOES WRONG...
St John reported 30 "serious and sentinel" events to the Ministry of Health in the year to March, including:
• Patient said, "Help me", but 111 call-taker gave the emergency Priority 2 instead of 1. Eight-minute delay in sending ambulance, which took 12 minutes to arrive. Paramedic and neighbour found patient dead.
• Wrong priority code assigned to a heart attack case. The ambulance was dispatched at 7.24pm and arrived at 7.51pm. The 77-year-old man was found dead on arrival. Call-taker disciplined.
• Ambulance took 45 minutes to arrive to heart attack patient. Ambulance officer slept through the station alert, then could not find the property using GPS or maps, as the address was in a two-year-old subdivision.
• Swimmer pulled from the bottom of a public pool by lifeguards, who started CPR. Ambulance arrived within four minutes but defibrillator did not work. Patient died.
• Paramedic made incorrect diagnosis and gave wrong drug to patient. St John said the patient was in a critical state, and an investigation found the drug was unlikely to have led to the death.
HEART-MACHINE FAILURE CITED IN TWO CASES:
Problems with defibrillators are singled out in two of the deaths reported to the Health Ministry.
In one case, a swimmer was pulled from the bottom of a public pool by lifeguards, who started CPR, and an ambulance came within four minutes.
But its defibrillator - which administers electric shocks to restart the heart - twice failed to operate.
A second ambulance arrived four minutes later with another defibrillator, but the patient died.
The machine's American maker could not find any fault in it.
In the other death, a heart attack patient was defibrillated 20 times but only 12 shocks were recorded.
The manufacturer could not find any fault with the machine, but St John said the eight aborted shocks were unlikely to have altered the patient's chances of survival.
Chief executive Peter Bradley said defibrillators were a complicated piece of vital equipment used on about 70 per cent of patients.
"Because of this, we're adding a back-up defibrillator in each of our ambulances."