Downtown carparks usually cost more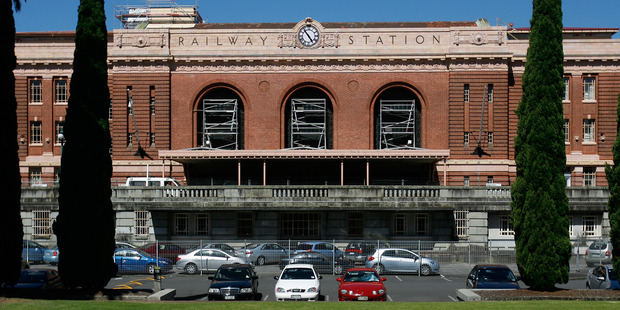 An inner-city apartment in Auckland is on the market for $44,850 — less than the average price of a city carpark.
The 32sqm studio flat behind the historic Railway Station building is being touted as one of the cheapest in the city.
"The apartments are very basic but the Railway Station Building itself is stunning," agent Daniel Horrobin said.
Similar apartments in the 230-unit complex had sold "sight unseen" because buyers were willing to take a risk on the low price.
Horrobin said the apartment rented for $280 a week and cost just over $10,000 in annual body corporates fees, ground rent and council rates. "It's a net return of 10-15 per cent, which is about the best you can get," Horrobin said.
The apartment block was tacked on to the back of the building and had a troubled past. Co-agent Mitch Agnew said it was once referred to as "leaky and leasehold".
Remedial work had been completed but the building was still on leasehold land, owned by Ngati Whatua.
"At one point they were selling for around $20,000 but now they are just leasehold the price is increasing."
The studio has one room, a small kitchenette and a separate shower and toilet.
The complex featured shared laundry, cooking and socialising facilities.
In comparison, city carparks can fetch twice the price of apartments in the complex. The average price for a carpark in Central Auckland is between $50,000 and $60,000.
Quay West, the Heritage and the Metropolis have the highest prices. Some sell for more than $100,000.