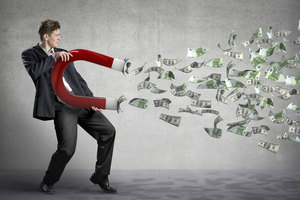 A surge in demand by owner occupiers for vacant industrial buildings in the Auckland market has led to a shortage of supply. Justin Kean, director of research at Jones Lang LaSalle says that, as a result, buyers are now prepared to take more risk.
"Twelve to 18 months ago property purchasers were very much put off by any form of property risk and, at the very least, they would apply steep discounts to assets that showed any sign of vacancy or capital expenditure. Much of this increase in demand is coming from owner occupiers who are looking for space to accommodate their own businesses, meaning that vacant assets are less about risk and more about facilitating their own business needs."
Kean says many owner occupiers are prepared to borrow to buy with ongoing low interest rates of 5 per cent and returns of around 7 per cent. "The ability of owner occupiers to lock in lending long term means there is limited short-term business risk in the arrangement and the current low level of interest rates has had a compression effect on industrial yields." He says this has "in part" led to a shortage of industrial stock, particularly in the $500,000 to $2 million range.
"With institutions unlikely to be competing in this space, purchasers are being priced out of the market and these tend to be small- to medium-sized investors and family offices," Kean said.
Edward Washer, industrial broker at Jones Lang LaSalle, says investors and potential buyers are advised to try and source potential stock off market.
"When stock is subject to a fully fledged marketing campaign, investors have to compete aggressively with owner occupiers, which [is] driving prices up," Washer says.
"The outlook suggests that we will see a strong return profile heading forward, meaning that those investors that are able to secure stock today will be able to benefit from the capital value and rental growth that is likely to result from this current surge in demand."