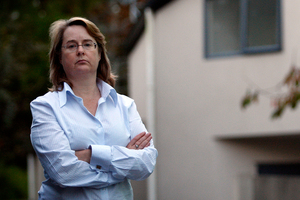 Tracey Macleod, a former lawyer now providing consultancy services to leaky home victims, says litigation is far better than the state $1 billion financial assistance package.
But the government/council scheme had not been launched when she found out her house leaked, she said.
So she and partner Nicki Turner went to the Weathertight Homes Tribunal over problems in Balmoral's Dexter Ave.
"We had decided that we wanted to get as much as we could towards the cost of repair and if we had taken the package when it became available, we were unlikely to have got anything from other parties," she said.
"We received a total judgment of about $330,000 which included damages of $25,000 for stress and inconvenience and money toward relocation, moving costs and other consequential losses," she said.
Auckland Council paid most of the $330,000 even though it was found only 20 per cent liable, she said.
The building company, found 80 per cent liable, had been liquidated.
Another party paid a small sum on a confidential basis, Macleod said.
The claimants said the council officers were negligent in issuing the building consent, in conducting inspections while the house was being built and in issuing the code compliance certificate.
"The council has conceded its liability," the tribunal found.
Macleod said her focus was now on the future.
"The repair for the identified weathertight defects looks like coming in at around $250,000" but the cladding had only just come off and it had not been inspected by the council for timber replacement costs.
Expert legal fees were more than $135,000, she said, so no money will be left over once the place is fixed.