Company's move to new office building caps busy year for leasing specialist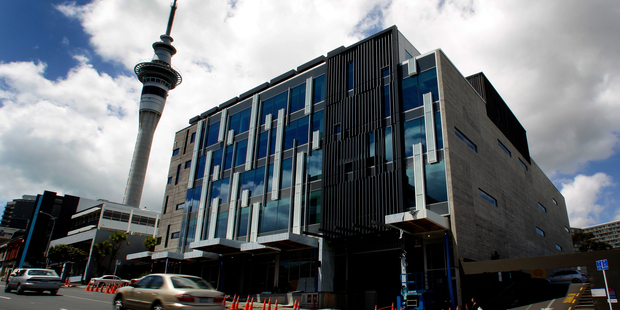 The top floor of the Victoria St West building will be Oracle NZ's new home. Oracle New Zealand has signed an agreement to lease the top floor of a new office building at 162 Victoria Street West recently completed by Mansons TCLM.
"Oracle has decided to join a growing enclave of information technology companies in the western precinct of Auckland's central business district," said Paul Hain of Bayleys Real Estate who negotiated the lease and signage rights.
Hain says the western precinct of the CBD near the waterfront is becoming increasingly popular with technology companies, including multinationals such as IBM, Microsoft and Hewlett Packard.
"Waterfront Auckland's plans to establish a hub for innovation and tech start-ups in the Wynyard Quarter is likely to add further momentum to the western migration of technology companies within the CBD and Oracle has made the decision to reposition itself for the future," Hain said.
Oracle will join Paymark, New Zealand's largest electronic payments provider, at 162 Victoria St West.
Paymark is fitting out level two of the building before moving from the ASB Building in Wellesley St.
Part of the ground floor of the building is leased to a Sierra cafe which is next to a large lobby area in the building's foyer.
Hain said levels one and three of the building, each with just over 1720sq m of floor space, remained available for lease, along with 1080sq m of office space on the ground floor. Signage rights were also available on other parts of the building.
"Being a new building, it offers a high standard of business accommodation, with large flexible floor areas making it suitable for a wide range of businesses," he said.
The building, designed by Jensen Chambers Young, has a four green star rating from the New Zealand Green Building Council.
An internal atrium through to the fifth floor, floor to ceiling glazing on the front of the building and a 2.9-metre stud height enhance the natural light that office floors receive. The basement contains car and bike parking spaces, and showers and changing facilities.
The building is in the emerging Victoria Quarter Precinct, next to a Les Mills Fitness Centre, and surrounded by cafes, restaurants and retail amenities.
"It's within a short walking distance of Victoria Park Market, which has undergone a $20 million renovation with 50 new shops, as well as the Viaduct, Wynyard Quarter and Queen Street," Hain said.
"It is also in a highly accessible location very close to motorway on-ramps and exits as well as having good public transport services with the Link Bus running past the front door."
Hain said the Oracle lease at 162 Victoria St capped the busiest 12 months he has had in 18 years in the New Zealand corporate office leasing market.
It follows his leasing of 6000sq m of space to Watercare Services and 5139sq m of space to Lion New Zealand in other new office developments undertaken by Mansons TCLM.
Now that it is fully leased to Lion New Zealand and multinational engineering services company GHD, he is also selling the building at 27 Napier St, Freemans Bay, on behalf of Mansons.
"The pickup in leasing activity is a consequence of the corporate sector becoming aware that there is a limited amount of premium grade office space now available for occupation by larger tenants and that the balance of power in the leasing market is shifting back towards landlords," he said.
"As a result we are seeing a reduction in leasing incentives and some tenants have decided to make a move before these completely disappear.
He says there is greater confidence among businesses to once again make long-term commitments on major items of expenditure such as accommodation now that the economy is through the worst of the downturn that followed the global financial crisis.
Bayleys Auckland office leasing specialist Andre Siegert said there had also been good interest from smaller tenants for premium office space of less than 1000sq m.
Recent transactions Siegert has been involved in include a nine-year lease of 351sq m on Level 34 of the Vero Centre in Shortland St to Milk NZ Holding Ltd, a subsidiary company of Shanghai Pengxin Group Co, an eight-year lease to the NZ Racing Board of just over 300sq m in the Geyser Building, New Zealand's first six-star green building in Parnell, and a nine-year lease of 808sq m on Level 15 of the Robert Jones-owned AIG Building in Shortland St to the Japanese Consulate, which is moving from the ASB Building in Wellesley St.