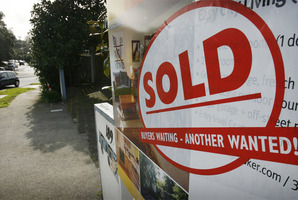 The Serious Fraud Office (SFO) has laid charges today against Auckland property investor Glenn William Cooper in what they say is the office's second investigation into the man.
Cooper, 39, has been charged with six charges of dishonestly using a document, relating to six property transactions. "The quantum of the offending is approximately $834,700," the office said in a statement.
The SFO allege that Cooper bought properties at mortgagee sale (using one of the companies he was involved in, or via associates) and then on-sold these properties at an increased price. Investigators believe that he usually targeted investors who were under pressure to consolidate debt.
All of the transactions involve members of one family.
The SFO further alleges that false Sale & Purchase agreements that concealed Cooper's interest in the properties from the banks and investors and misleading loan application forms were prepared by Cooper and submitted to banks.
Acting SFO chief executive Simon McArley said that "While the quantum is relatively low, the conduct has had a serious effect on the community. The SFO believe there is strong public interest in focussing its resources on vulnerable investors."
-nzherald.co.nz