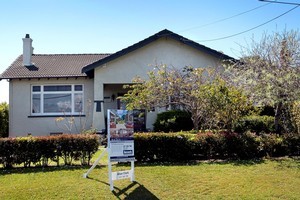 Actress Robyn Malcolm is selling up and moving but unlike her character in Outrageous Fortune, she isn't looking to settle out west.
Malcolm, who plays Cheryl West in the top-rating series, is eyeing up a pad in Auckland's trendy suburbs of Grey Lynn or Ponsonby.
John Barnett, chief executive of South Pacific Pictures, which produces Outrageous Fortune, said Malcolm was looking to shift closer to the city for convenience.
"She's been looking at Grey Lynn and Ponsonby. She said to me she doesn't know why she's not already on the other side of the bridge," said Barnett.
Malcolm's $700,000, four-bedroom bungalow in Devonport is being sold by her former husband, Allan Clark, a real estate agent for Harcourts who was a former record label manager.
It was jointly owned by the couple before Malcolm took over sole ownership.
The house has been home to Malcolm and her two young sons, Charlie and Peter, for a number of years.
It has an open-plan kitchen and a backyard with a huge Puriri tree, complete with a tree house.
Neither Malcolm nor Clark would comment when contacted.
Malcolm, who was at the front of The Hobbit movie debate over wages and conditions for actors, said she was "trying to stay out of the media at the moment".