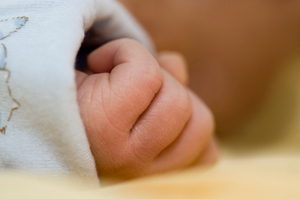 Wealthy Chinese couples are paying up to US$200,000 ($239,850) for American women to become surrogate mothers as they try to circumvent their own country's one-child policy and obtain United States citizenship for their offspring.
In a reversal of the traditional flow of adopted babies from China to America, surrogacy agencies in the US are reporting a sharp rise in requests from would-be parents in China.
Agencies have appointed Chinese-speaking agents and their clients have included Chinese government officials. There are no official figures on how many Chinese couples are seeking babies through surrogacy in the US, but several agencies report that about half their clients are from China.
By contrast, the number of American couples adopting children from China has fallen as Beijing made procedures for doing so lengthier and more complicated. Surrogacy is illegal in China, but having a baby through a surrogate abroad is not.
In most cases the children born to surrogates will return to China with their parents, but may go to college in the US.
Infertility is also a major motivation for seeking a surrogate. Tony Jiang, a Shanghai businessman, and his wife Cherry turned to the US after struggling to conceive, partly drawn by its superior healthcare. In 2010, they brought home a daughter born in California to an American surrogate. The same woman, who Jiang calls "my Amanda", later carried twins for the couple.
Friends began to ask him to help them do the same thing and last year he set up his own agency, DiYi Consulting. He has handled 75 surrogacy cases for Chinese parents.
Chinese couples tend to use their own eggs and sperm, resulting in a child that is fully biologically theirs, but the use of egg donors is becoming more common.
Jennifer Garcia of Extraordinary Conceptions, a US-based surrogacy agency where 40 per cent of clients are Chinese, told Reuters: "Lots of clients that are Chinese do use tall blond donors. You can basically make a designer baby nowadays."
Chinese couples pay between US$120,000 and US$200,000 with up to US$30,000 going to the surrogate.
Surrogacy is just one aspect of a burgeoning trend in "birth tourism" in America. US authorities are taking action against "maternity hotels", where Chinese women on tourist visas stay so they can give birth in America.
Any baby born in America has the right to US citizenship. When a so-called "anchor baby" reaches the age of 21 they can petition for their parents to come to the country and get a Green Card.