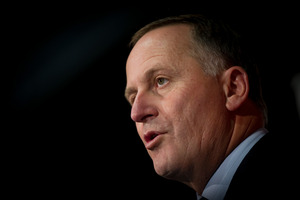 It's interesting hearing the different views on whether government superannuation should be means tested. It was revealed this week that 26,000 Kiwis eligible for the pension have incomes of more than $70,000 a year. These people surely don't need it to survive, but paying them costs taxpayers more than half a billion dollars a year, which has led to calls means testing.
Most countries in the developed world, including Australia, have some form of means testing for superannuation, so New Zealand is somewhat rare in providing universal Super to over-65s.
The mere suggestion of means testing provoked all sorts of protests from people calling in to my radio show. They've worked jolly hard all their lives, they said.
They've paid enormous taxes over the years. The pension is an entitlement, not a benefit, and will be the first payment the Government has ever made to them because they're not bludgers sitting on their arses doing nothing.
They're taking the Super whether they need it or not.
Not all wealthy superannuitants feel this way. John Key has ruled out means testing, saying it's unfair and discourages people from saving, but has said he probably won't collect it himself, as he doesn't need it.
I know a number of people who donate their pensions to causes and charities. They figure the charity dollar is worth more if they donate directly rather than having it go through many different government departments.
I don't begrudge anyone drawing a pension but, like Key, I don't think I would take it if I didn't need it.
Those who argue they've paid enormous taxes all their lives have to accept that enormous taxes means an even more enormous income.
They've worked hard or they've had an innovative idea - good on them. But complaining about your taxes just lets everyone know you've been pulling in big bucks.
And not everyone who reaches 65 and depends on Super to survive has been a layabout and a wastrel as some people suggested.
Plenty of people who work hard at jobs that need to be done will never enjoy a comfortable retirement because they're on the minimum wage.
They don't have big salaries and they don't pay big taxes and accordingly, they don't have the choices those in the upper income bracket have.
They will be lucky if they can scrape together the tiniest nest eggs for retirement and it seems a shame they won't get much more than a subsistence payment after their years of hard labour. For these people, the Super is the difference between life and death.
For wealthy superannuitants, the Super is the difference between economy and business class.
• Kerre McIvor is on Newstalk ZB, Monday-Thursday, 8pm-midnight