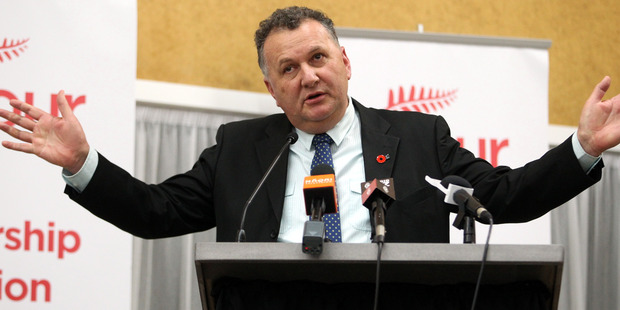 The news that Murray McCully had offered Shane Jones an ambassadorial role covering the Pacific left a few diplomats gasping. Not because of a diplomatic posting being used as part of a political "great game" - after all, governments of all stripes have often used them for just that purpose. It is more that Jones' job is a newly created one, at a time when the Pacific section of the Ministry of Foreign Affairs and Trade has been under tight fiscal constraints. The diplomats are also wondering if the tougher line that has lately been taken on their allowances and expenses will also apply to Jones. If so, he may find the rules a little restrictive, compared with parliamentary and ministerial allowances.
Crowded cloud
A dozen organisations have expressed interest in getting licences to provide "crowd funding" services to businesses and potential investors. This new financial market service was opened up by recent changes to the law, and similar schemes are all the rage overseas, despite some doubts about their success rate. The bonus for businesses is that they can raise up to $2 million a year without having to produce a prospectus or investment statement; the bonus for the public is they can take a punt with small amounts of money.
As most investors don't wade through the huge volume of material accompanying conventional share offers, the reform won't make much difference to them. It seems unlikely that there will be room for more than a few businesses offering crowd funding services, so competition could be intense.
Surplus energy
The Cabinet met on Tuesday after an Easter holiday weekend. Ministers would have been tempted to take the week off, like many other people, but the word around Wellington is that it is taking a bit longer than usual to lock down the Budget. Bill English's determination to present a forecast surplus for the year ahead - however wafer thin - has made a bit of a rod for his own back, but it is politically important to present the Government as a prudent fiscal manager. Of course, the Budget-day forecast could be out by hundreds of millions of dollars, plus or minus, but that is unlikely to become clear before election day.
Pricey parking
Just in case you imagined Auckland's property obsession was unique, a garage in Camberwell, south London, has just fetched 550,000 ($1.07 million) at auction, almost triple the expected price. For that, the buyer gets 53sq m of floor space, four brick walls (with "quite a few cracks", says the auctioneer) a roof and a roller door - but no council permission to turn it into a home.
Wages of fear
Plenty of chief executives would probably prefer to keep their pay under wraps, but Brazilian bosses have a better argument than most. Despite being required to reveal pay deals, most of Brazil's biggest public companies don't do so, largely for fear of attracting kidnappers. According to Jose Roberto de Castro Neves, a lawyer who took action against the disclosure rules, "in Brazil, if you say how much you make, you're an idiot, irresponsible, or an exhibitionist".
Para-polly
Political parties are often described as parachuting candidates into safe seats, but this election National has gone even further, with the selection of former paratrooper Andrew Bayley to contest the Hunua electorate. The British Parachute Regiment veteran is odds-on favourite to take the safe National seat being vacated by Paul Hutchison.
Current trends
Outside of the iPredict website, few real-time political prediction tools are available to the public. Now, though, some politicians are carefully watching the sharemarket's energy index, which seems to be serving much the same purpose. In recent weeks the NZX energy index has been moving not in line with general market conditions (fairly flat over the past month) but heading steadily upwards - a sign that investors see a diminishing chance of Labour and the Greens winning the election, and introducing reforms which could slash energy company profits.