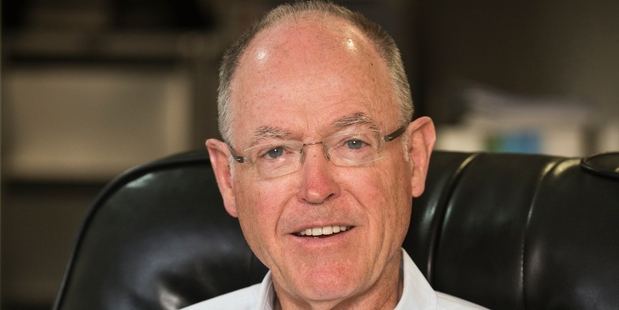 Don Brash has likened the proposed Government-backed Auckland central rail link to the worst of National's white-elephant Think Big energy projects of the early 1980s.
In his autobiography, the former National and Act Party leader argues there is not the slightest economic justification for the $2.8 billion project. He delivers the same verdict on the Waterview tunnel.
Dr Brash says the Government continues to make very large investment decisions on the basis of no discernible cost-benefit analysis, especially in the transport sector.
Through a spokesman, Transport Minister Gerry Brownlee said the reasons for bringing forward the rail loop "have been made very clear, and we stand by them".
The Government "broadly agreed" with Auckland Transport's City Centre Future Access Study that the forecast growth in demand for access to the city centre would best be met with a combination of the proposed City Rail Link and substantial access upgrades for buses.
The Government had committed to a joint business plan for the link with Auckland Council, including providing its share of funding for a construction start in 2020.
It would consider an earlier start date if it became clear that CBD employment and rail patronage growth hit thresholds faster than current rates of growth suggested.
But Dr Brash found an unlikely ally in Green Party transport spokeswoman Julie Anne Genter.
"He's right about the motorways ... and what the [NZ Transport Agency's] own analysis shows is there's very, very low benefits and they're not even going to benefit most New Zealanders driving motor vehicles," she said. "I've never shied away from siding with fiscal conservatives when it comes to transport."
However, Ms Genter said Dr Brash was "misinformed" about the central rail link. It was "understandable for someone Brash's age and background" that he didn't understand the full economic benefits of a project like the rail link.