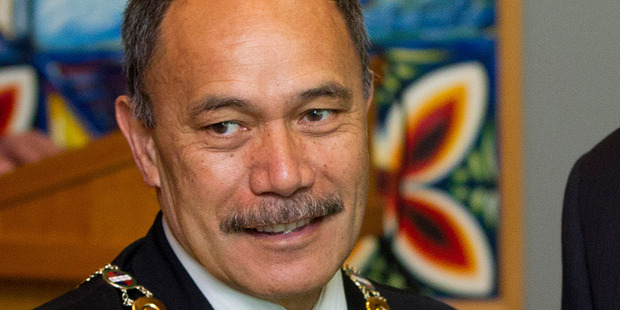 When the Governor-General had the parliamentary press gallery to dinner this week, his speech carried a hint that next year's election is giving him and his advisers some constitutional concern. When all goes well, the Queen's representative has no role in choosing a government and simply acts on the election's obvious result.
But, like it or not, MMP has exposed the office to possible election results that could be difficult to resolve.
In his dinner address, Sir Jerry Mateparae observed that it is 20 years since the country voted for MMP and so far, the leader of the party with the largest number of seats in Parliament has always been able to form a government. "While some voters think that will always be the case, it may not," he said.
He did not add that it may not be the case next year, particularly if National continues to poll as well as it does but comes out of the election just short of a majority and lacking likely partners.
Sir Jerry then reminded the journalists of something that hardly ever enters their calculations.
"It is worth remembering," he said, "that a party or grouping of parties may be able to secure a majority even if it does not hold more than half of the seats in the House. This is because a confidence vote, like all questions put to the House, is decided by a simple majority of votes cast.
"To illustrate the point: a party may state publicly and unambiguously that it will not provide support on matters of confidence to any other party or grouping of parties, and that it will instead abstain on confidence votes and vote on legislation case by case.
"Whatever that party's motives, its abstention is constitutionally significant, because it reduces the number of votes another party or grouping of parties will need to win confidence votes and command the confidence of the House."
Point taken. If, heaven forbid, Winston Peters' party were to emerge from the election with a small but pivotal proportion of seats, he could decide whether the country is governed by National or a Labour-Green coalition simply by giving an undertaking that his party will abstain on votes of confidence.
He could in fact give that undertaking regardless of which side can form the government, leaving the outcome to be decided by whether National or Labour can attract sufficient support from other parties. It is conceivable that more than one party would find abstention more convenient in the next Parliament. The Maori Party, if it wins any seats, might prefer a neutral position.
A government that depends for its survival on other parties' abstentions is not going to be as stable as one based on other parties' promised support. Abstentions can hardly be rewarded with ministerial positions and perks that help sustain support for three years.
Sir Jerry also observed that even support agreements can easily be broken. "While it has been customary under MMP for parties forming the government to commit to working together for the duration of the parliamentary term," he said, "this is not a formal requirement, and there can never be a guarantee that any agreement reached will hold in practice."
His ultimate message was to the parties. "My experience of New Zealanders," he said, "is that they place a high value on stable government." He is surely right. Voters will punish any party that brings down a government before enough voters want a change.
Sir Jerry and his officials can probably relax; parties that depend on MMP for their existence are unlikely to disregard the popular will.