$4.4b figure is $1.9b smaller than predicted in Budget and ignores $11.3b in valuation gains.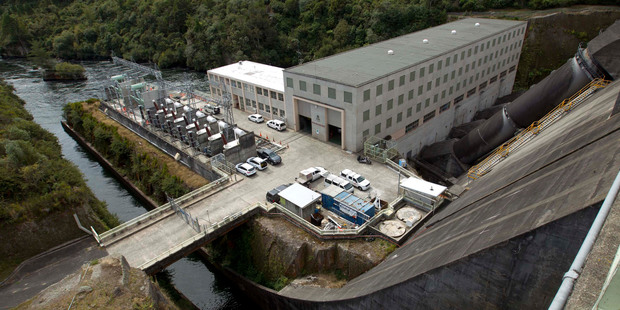 The Government's deficit shrank to $4.4 billion in the year to June, the smallest it has been for four years and $1.9 billion better than forecast in the May Budget.
Finance Minister Bill English said the results validated the Government's fiscal approach of get the public sector to do more for less, while protecting the most vulnerable.
Tax took a bigger bite, measured against the size of the economy. At 26.7 per cent of gross domestic product it was up from 26.4 per cent the year before and the highest it has been for four years, while core Crown expenses at 33.1 per cent of GDP were flat on the previous year and the lowest they have been, relative to GDP, since 2008.
The $4.4 billion Obegal deficit - down from $9.2 billion in 2011-12 and $18.4 billion in the quake-hit year before - does not include $11.3 billion in valuation gains, which lifted the operating balance to a surplus of $6.9 billion, $5 billion above Budget forecasts.
Those gains include a $6.2 billion increase in the assets of the New Zealand Superannuation Fund and ACC, reflecting a good year in equity markets, and the impact of higher interest rates on the actuarial valuation of the liabilities of ACC and the Government Superannuation Fund which pays public servants' pensions.
Net debt continued to grow but more slowly.
The cash deficit was $5.7 billion, $4.9 billion less than the previous year. The $1.7 billion proceeds from the sell-down of Mighty River Power helped.
But it was still enough to push net debt to $55.8 billion or 26.3 per cent of GDP.
The Government expects to be running a cash surplus again by 2017-18 but then to give priority to paying down debt to 20 per cent of GDP rather than resume contributions to the New Zealand Superannuation Fund, which is not scheduled to happen until 2020-21.
New Zealand Government debt is not high by developed country standards and demographic pressure on the cost of super - up 6.8 per cent to $10.2 billion in the latest year - is one of the largest challenges to the long-term fiscal position.
But English yesterday justified putting a higher priority on debt repayment than building up the NZ Super Fund on the grounds that it would give future governments more flexibility to respond to another economic shock.
"Debt has run up rapidly and we need to get New Zealand back into a position where we can run up debt again if we need to," he said.
"The consequences of too much government debt are all too clear in Europe and the United States, where we have seen cuts to public services and pensions, and higher taxes."
In 2008 we had the combination of a rapidly rising housing market, fast-rising household debt and international financial markets which were disrupted, he said.
With factors such as a rising housing market it was important to mitigate that kind of risk as much as possible.