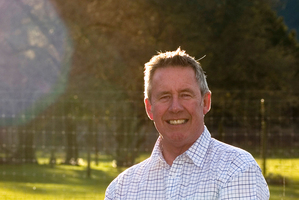 West Coast-based National Party List MP Chris Auchinvole will step down at the next elections.
Mr Auchinvole today said he didn't intend to stand again, because of his age.
"When you stand at an election you really are expected to be there for the next three years, and I'll be 69 before the election and 70 just after it."
He had a business or two tucked away which he'd like to "get cracking" once he left Parliament.
Mr Auchinvole said he was very pleased about recent Government announcements concerning Grey and Buller hospitals and Solid Energy.
The Government gave Buller's Integrated Family Health Centre and a new Greymouth hospital the go-ahead last week. Yesterday it announced it would bail-out Solid Energy.
"I feel that those are the big jobs that I wanted to have done and they're sort of all underway.
"Also, I fully believe in political renewal, and we've got some excellent people who've expressed interest from both ends of the electorate.
"I'm really impressed with some of the people who have expressed interest. There are some very good candidates."
He wouldn't reveal who would be contesting the West Coast electorate for the party but said he could easily see West Coast-Tasman coming back to National.
Mr Auchinvole was selected as National's 2005 candidate for the West Coast Tasman electorate and entered Parliament as a List MP. He won the West Coast Tasman seat in 2008 but lost it in the 2011 election to Labour's Damien O'Connor.
Mr Auchinvole said it had been a huge privilege to work for the West Coast and Tasman.
The district's economy had been extremely good until recently. Coast household income during most of his time was $86,000, one of the highest in the country when mortgage prices were factored in.
"We've shown that we can do it. Mining is sustainable and I'll continue to be a very strong supporter of responsible mining," he said.
Outgoing Westland mayor Maureen Pugh today confirmed she might be interested in contesting the seat for National.
Ms Pugh said it was up to the electorate committee to decide who would stand. She didn't know what the process was to express interest for the role, but said it was an opportunity she'd consider.
"I haven't even finished with my own job yet so I'm not really turning my mind to anything else just yet."
- Westport News