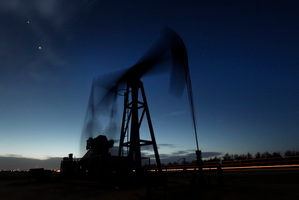 When an issue becomes as embroiled in controversy as fracking, the need for evidence-based analysis becomes crucial. In that context, the interim report released yesterday by the Parliamentary Commissioner for the Environment, Jan Wright, give not only important findings about the practice but a first stepping stone to a guide for the future conduct of oil and gas exploration. Her conclusions, at the end of eight months of investigation, will not be accepted by those vehemently opposed to fracking. Most will never support anything short of a moratorium. But just as one of the commissioner's earlier reports took the wind out of the sails of opponents of the use of 1080, so this sensible, research-backed work provides a compelling perspective.
Dr Wright echoes the British Royal Society's conclusion about fracking, a technique in which high-pressure blasts of water, sand and chemicals are used to fracture rock to release oil and gas. The society found the practice can be managed effectively provided "operational best practices are implemented and enforced through regulation".
The commissioner says she has not detected anything of "high and urgent concern" in New Zealand, but not everything has been done to the highest standard. This suggests she believes 23 years of fracking in Taranaki without significant problems owes as much to luck as good judgment.
If best practice is not followed, fracking could trigger tiny earthquakes or, more dangerously, pollute aquifers, Dr Wright notes. Therefore, managing operations is very important. She says she will further her investigation into this by looking into how well environmental risks are regulated and monitored. But the nature of these risks is enough, to point to the importance of the location of wells - their proximity to aquifers and major faults - and the quality of well design and construction.
The commissioner is also concerned about the "labyrinthine" roles of different government agencies and the responsibilities of local government in terms of oversight and regulation. And, in a comment with echoes of the Pike River tragedy, she suggests companies are perhaps being trusted too much to do "the right thing".
Dr Wright also says that exploration companies have yet to earn a "social licence" for fracking. This is because they have not communicated effectively and engaged with local communities about it. The point is important. Any lack of transparency will be seized upon by opponents of fracking as evidence that something underhand and dangerous is being practised.
This has undoubtedly played a part in the banning of the practice in France and Bulgaria, the only two countries to take such action. Fracking is also prohibited in Victoria, but New South Wales has lifted its moratorium. That decision reflects a recognition of how effective the technique is in breaking up shale formations and releasing gas in a cost-effective manner. If well managed, the benefits clearly outweigh the risks to the environment, a point embraced particularly in the United States, where the practice is responsible for a rapidly increasing percentage of gas extraction.
Clearly, Dr Wright's final report will include recommendations to make the regulatory environment for fracking less fragmented and complicated. There will be far fewer ports of call for explorers, but stricter guidelines and consent rules and more effective monitoring of their activities to ensure best practice is being used.
It will be up to the companies themselves to play a large role in gaining the trust of the public. Dr Wright's interim report, however, gives them a substantial leg-up. Given the potential economic benefits for New Zealand, it is not one that should be squandered.