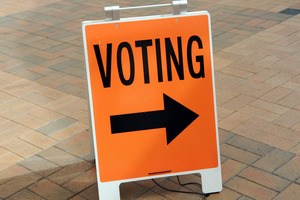 Concerns that voter behaviour may have been influenced by inaccurate political polls before the past election have sparked calls for a code of practice for the industry and media reporting on them.
The code and other moves to promote a "consistent high-quality standard" across the industry are to be discussed at a forum, which meets for the first time at Parliament this evening.
Association of Market Research Organisations executive director Rob Bree said political polling and media reporting of them had become a significant factor in recent elections.
"During the 2011 election campaign, we witnessed substantial swings in the polls in the weeks leading up to election day as undecided voters revised their voting choices in response to current events and the media's reporting of those events."
Voters on election day exercised tactical votes "based somewhat on the polls and where they felt their votes would count most", Mr Bree said.
While most of the results from the established polling companies were reasonably accurate, despite such fluctuations, the way the industry measured voter opinion had to change.
David Farrar of Curia - the polling company used by the National Party - said polls and how they were reported were important factors in elections.
"Considering their power and importance in elections we want to be quite careful about them."
Herald analysis after last year's election showed that of New Zealand's six main political polls, the one by Horizon stood out for being way off the mark by under-reporting support for the National Party at the last election.
On the other hand, Mr Farrar cited research by the Electoral Commission which found one of the reasons for the low voter turnout during last year's election was the perception that National was going to win easily.
"So, because of how polls were done and reported you then ended up with people not voting."
Mr Bree said given the increased importance of poll results, there needed to be a greater standard of consistency between pollsters and the media reporting their findings.
His organisation, along with the Market Research Society, planned to start "a multi-sector initiative" to create a political polling forum and an industry code which would be adopted "by all interested parties". The initiative will begin this evening with a public forum to discuss polling conducted in the run up to the 2011 general election and to review practices.
THE POLLS
The industry wants to:
* Enable a consistent high-quality standard of political polling across all research companies.
* Ensure that all media, academics and political organisations can understand the quality standards and provide well-informed comment and opinion to the public.
* Design and agree a media best-practice statement as to how different polls should be interpreted and reported.
* Make it easier for the media, academics, political organisations and other interested parties to access historical and recent poll results online.