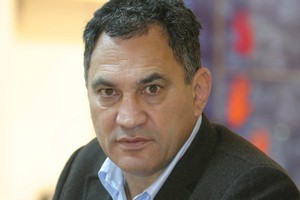 National MP Paul Quinn last night offered an apology after saying on a televised discussion about rape that "there is a real issue with young ladies getting drunk".
Mr Quinn came under fire for apparently suggesting during the TVNZ7 Back Benches programme on Wednesday that short skirts and drunkenness contributed to rape.
He said last night that he misunderstood the question put to him after a presentation by a member of the "Slut Walk" movement, and thought he was answering a question about drunkenness.
He told the Herald he apologised "without hesitation" to anyone who might have got the impression he believed that by being intoxicated women, were "asking for it".
"Under no circumstances is rape justified, I'm unequivocal about that."
Mr Quinn said that he was unable to hear the presentation properly and was unaware it was about rape.
The Slut Walk movement was sparked by a Toronto police officer's remark that women could avoid being raped by not dressing like "sluts".
"I just sort of took a break and had a sip of my beer.
"I didn't actually hear what she said at all."
When asked by presenter Wallace Chapman for his view on the presentation and that "going down Courtenay Place at night there's a lot of girls wearing short skirts", Mr Quinn said he believed he was being asked about public drunkenness.
He replied: "What do you mean? They're there when I'm on my way to the swimming pool at six in the morning."
Mr Quinn said he clearly heard Mr Chapman's next question.
"Do you think there is something to this idea that girls ask for it ... they'll be saying that?" but was unsure what he was being asked about.
"I looked at him and thought, what's he on about here?"
Greens co-leader Russel Norman, who was sitting next to Mr Quinn, said the National MP had turned to him and told him he had been unable to hear the presentation properly.
"He seemed genuine," he said