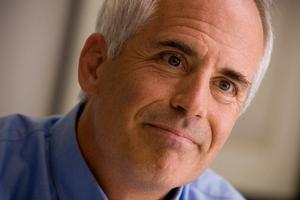 Politicians are apt to wax lyrical about the potential of free-trade agreements. According to Phil Goff, the Trade Minister in the previous Government, a Trans-Pacific Partnership involving the United States, Singapore, Chile, Brunei and New Zealand would be a marriage made in heaven.
Whatever the veracity of that, it is at least easy to envisage what might eventuate if groundwork for the country's latest initiative, a formal free-trade pact with Russia, bears fruit. This would be an agreement that would almost certainly deliver the benefits that some others merely promise.
Last year, New Zealand exports to Russia were worth $187 million, a modest sum even if well up on the $51 million of a decade earlier. As Russia has a population of 142 million, those figures hint at the potential of a free-trade pact.
But more telling still is the fact that not so long ago, New Zealand enjoyed thriving commercial arrangements with the former Soviet Union despite an often strained diplomatic relationship, not least over the invasion of Afghanistan.
In the late 1970s and early 1980s, the USSR was New Zealand's fifth or sixth largest export market. In 1982 the value of those exports reached a record $340 million.
The dumping of European butter dented the market but, even so, the likes of the Dairy Board's Sovenz were extracting substantial dividends, often using offset or barter arrangements, until the Soviet Union imploded.
That former relationship points to an underlying rationale for a free-trade agreement. The trade profiles of New Zealand and Russia are largely complementary.
This country exports mainly agricultural products, while machinery is high on the list of Russian exports. Most significantly for New Zealand, Russia must import about 40 per cent of its food, making it the world's fifth-largest food import market.
It is no wonder that Andrew Ferrier, the chief executive of Fonterra, which attracts tariffs of between 5 and 15 per cent on its butter and cheese exports to Russia, said he was thrilled that easier and more stable access to that market could be in the pipeline.
That prospect is the upshot of a long-term strategy that has already yielded rich reward in China. Six years ago, Prime Minister Helen Clark talked of "what we may be missing out on as Russia grows and expands".
She had noted that this country was not keeping pace with the rapid increase in Russian imports, especially of agricultural products. To ensure first-mover advantage and favoured-nation status, New Zealand, in 2004, became the first country to sign an accession protocol with Russia to assist the latter's bid to become a member of the World Trade Organisation. The two countries also agreed to fight jointly against export subsidies.
Doing business in Russia, as in China, is not straightforward. A pact would, however, put matters on a new footing.
Companies would be encouraged to seize the opportunities on offer. Logically, these include not only agricultural products but many niche prospects in the likes of high-end manufacturing.
A bonus would be that the agreement would encompass Russia's Customs Union partners, Kazakhstan and Belarus. New Zealand's trade with them, as with many of the other offshoots of the Soviet Union, is minimal.
The collapse of the USSR torpedoed what had been a strong trading relationship. Unquestionably, New Zealand's exporters missed a beat when a new and vastly different Russia emerged.
Replicating the successful deal with Beijing would more than make up for that lapse. As the push for bilateral agreements gather pace, one promising such obvious benefits should enjoy a high priority.