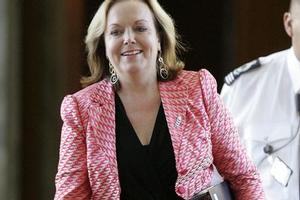 The Army could take over at New Zealand's jails under a Government strategy to deal with the continuing industrial dispute with its guards, the prison officers' union says.
Corrections Association president Beven Hanlon told the Herald there were plans in place to use soldiers should the union's 3000 members be locked out or go on strike.
The union is in the Employment Court fighting plans to introduce "double-bunking" in four of the country's prisons, saying it will further jeopardise the safety of guards.
The dispute comes with the prison population hitting an all-time high and forecast to run out of room by February without prisoners being put two to a room.
Mr Hanlon said the union was aware of plans to use soldiers "to starve us into submission".
He said union members could be locked out when their contract runs out at the end of this year if they did not agree to double-bunking. At that point, he said, the Government would use soldiers in their place until it agreed to double-bunking.
"That's what we are up against: the Government are prepared to use the Army to beat us," Mr Hanlon said.
Corrections Minister Judith Collins refused to comment last night, citing the court case in Wellington.
The law gives the armed forces the same powers and functions as a prison officer should it be required.
Ms Collins earlier referred to the 8509 people in either prison or police custody yesterday as a "crisis".
Although 500 beds were still available, they were for emergencies such as a civil disaster like an earthquake that took out a prison.
The prison population was tracking to exceed these beds by February, she said.
This meant there was an "urgent need" for double-bunking.
Labour law and order spokesman Clayton Cosgrove questioned the timing of Ms Collins going public with her concerns, given the court action by the guards, saying it was designed to put them under pressure.