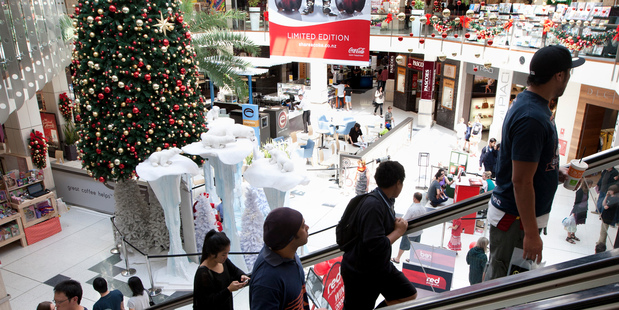 More than half of New Zealand will feel the financial pinch over the Christmas period from additional spending, new research on shopping habits shows.
"The lead-up to Christmas can be one of the most stressful times of year when it comes to managing your finances," says MasterCard country manager Peter Chisnall.
To handle the extra Christmas spend, the MasterCard survey found Kiwis are relying on a combination of credit cards (35 per cent), their December pay cheques (33 per cent), putting money aside (32 per cent) or buying throughout the year to spread costs (31 per cent), to fund their purchases.
"The best way to manage financial pressure around Christmas time is to actively plan for the increase in expenditure and have a clear strategy around how to manage your budget," Chisnall says.
The survey was conducted online amongst 1,012 New Zealanders aged between 18-64 and was commissioned by credit card company MasterCard.
It revealed that whilst most Kiwis (64 per cent) are looking to spend around the same amount as they did in 2012, more than a quarter will be tightening their belts on Christmas expenditure this year.
Unsurprisingly, children get the lion's share of parents' Christmas budgets, with an average of $88 being spent on children's gifts.
And partners are next in line during the festive season, with an average of $86 being spent.
Parents and in-laws ($48), siblings ($32), other family member ($23) and friends ($22) are also in-line to have gifts under the tree this year.
"The key thing is to have a budget and strategy that works for you and to stick to it," says Chisnall.
To help manage financial pressures over the holidays, MasterCard has developed a series of tips to help consumers manage their debt over the Christmas period.

Top tips for reducing your debt
Curb your spending: Freeze all unnecessary spending while you assess your debt and formulate a plan for getting on top of it.
Assess your debt levels: Understanding how much debt you've accumulated is the first step towards reducing it.
Set a goal: Set a big goal, to pay off your entire debt over two years for example, then break it into a series of smaller goals which are achievable in the immediate term.
Formulate a plan: Put the plan for reaching your goal down on paper. Set targets for monthly expenses, such as transport, utilities etc. Then try to spend less than your set targets.
Monitor your debit and credit cards: Always check your card statements carefully and on a regular basis in order to spot any irregular transactions as quickly as possible.
Pay more than the minimum: Charges on credit cards should be paid back in a timely fashion to avoid interest charges on the remaining balance. Paying more than the minimum repayment amount can be a critical first step in reaching your goal