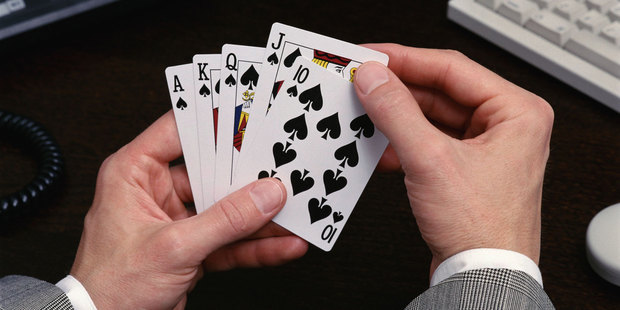 Is trading really just gambling? Some will say absolutely yes and they are right. Others will say absolutely not and they are right too. Confused? The truth is that many so called traders are gamblers but many are not. It comes down to the person.
This is one of those sensitive topics where people get a bit heated in their views. There is always the person who opened a trading account, deposited $5000, bought and sold without a clue what they were doing and only the 'hope' of winning, had no strategy and no risk management skills, lost their $5000 and now tells everyone else that trading is gambling.
Correct - they lost their money through gambling on the markets. They put all their money on a game of pure chance and they lost. That's exactly what gamblers do.
However, I have never met a trader by my definition of the word who behaves this way. The serious traders amongst us take offence to being categorised with the "trader" described above. We don't just throw money around randomly in the hope of winning. The difference between winning and losing for us does not come down to the little ball landing on black.
We are not trading for the thrill of it, even though we may enjoy it a lot - but to turn a regular profit from it.
While on a trade-by-trade basis it can come down to luck, in the long term luck has nothing to do with our success. The real traders success comes from an absolute dedication to survive an arena where so many fail. We know it's tough, we know it's a challenge, we know most people lose money and that's why we love it.
Here is the best thing... we know why most people lose money and we can use that to our advantage. For example most people treat trading as gambling, do that and you will lose money just like most gamblers do. So let's not treat trading like that if we want to succeed, lets treat trading like a profession. This is just the tip of the iceberg as far as learning what traders that lose money do and thus learning what not to do if we want to succeed.
We could perhaps categorise traders in to two types: 1) those who call themselves traders but are just gamblers and 2) those who are real traders.
Type 1 might even be the majority and there are enough of them to give the type 2's a bad name. A bit like categorising all drivers as bad, simply because some of them drive drunk. Sure some do, but not every driver is alike. No more than every trader is alike.
Gamblers tend to be out for the thrill of the quick win, knowing that the outcome will be known quickly and that they can make money in the blink of an eyelid. Real trading by real traders is very different. Once you are good at it and get beyond that initial excitement of the markets, it's actually somewhat mundane. We do it to make a profit but not a quick one, the profits come over time if we learn to trade well and stick to a proven plan.
A gambler at a casino has the odds stacked against them as they are trading against the house. The house makes money over time, sure not on every single transaction but over time they win more than they lose. Real traders are just like the house and certainly nothing like the gambler. We win some and we lose some but we have a plan to win more than we lose and over the long term, if our plan achieves that, then we are doing our job.
Gamblers normally gamble for fun. It's something they do on the weekends and after work. Real traders do other things for fun, trading is our profession and we take it seriously.
The IRD see the differentiation too. Make $1000 on the Melbourne cup and its cash in the hand, make $1000 on the markets and that's taxable income. Why? Because it's trading and it's different to gambling.
I know some people will categorise all traders as gamblers and that's fine. That is right for them and I am not trying to change those people minds that are already made up. However if your mind is not already made up then hopefully I have enlightened you somewhat and you might have a different view of trading going forward.
Nick McDonald is a New Zealander teaching everyday people how to trade the worlds markets via his company Trade With Precision.