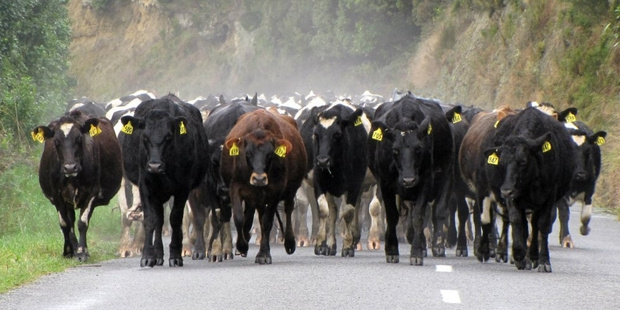 NZX-listed Allied Farmers has been placed on a trading halt after it revealed a subsidiary has been served with a liquidation notice from Inland Revenue for $4.2 million.
Allied Farmers Rural has been in discussions with the tax department since February 25 when it received a demand notice for $3.7 million in outstanding debt.
A statement from the company, which acquired the assets of Hanover in 2009, said the liquidation notice had been filed on May 1 but it had not been advised of it.
"Allied Farmers Rural will be seeking legal advice to clarify the matter, but in the meantime continues its discussions with IRD."
The company said it remained hopeful of achieving a settlement with the Inland Revenue before the hearing on July 23, 2013.
The move is the latest in a series of financial woes for the company.
Allied survived a call on debt from an unnamed creditor earlier this year after it sold various loan assets with no book value for $100,000 upfront and potential for a further $500,000.
Last month it sold its Taranaki real estate unit for $472,500.
Allied Farmers Rural held assets worth $7.72 million and liabilities of $9.44 million as at December 31, according to the company's first-half report.
The division reported a first-half loss of $800,000, down from a loss of $1.5 million a year earlier and said it expects to be profitable in the second half, when it gets most of its earnings.
Allied Farmers is trying to rebuild itself after its disastrous acquisition of financial assets from Hanover and United Finance for $394 million in 2009.
It has ring-fenced what's left of the assets in its Allied Farmers Investments unit, which had assets of $25.7 million, according to its first-half accounts.
The shares were unchanged at 2.5 cents today, valuing Allied Farmers at just $2.27 million.
- with BusinessDesk