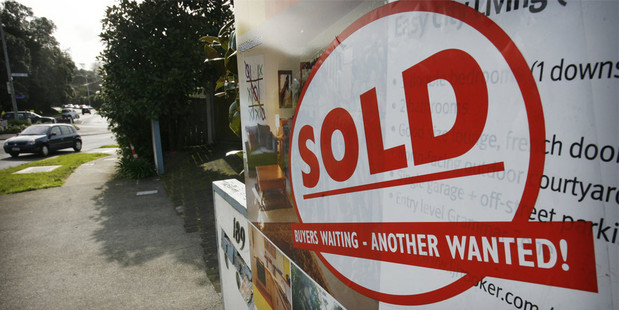 New Zealand banks may have to set aside an additional 14-23 per cent of capital against housing loans if Reserve Bank proposals to lift loan-to-valuation (LVR) ratios are approved.
The indicative figures, based on a number of alternative LVR scenarios, were included in the Reserve Bank's 'Review of bank capital adequacy requirements for housing loans' consultation paper released this week.
While the consultation paper is aimed primarily at banks, "other stakeholders" (such as customers, perhaps) can also put in their two-cents' worth.
Although, it's not clear how many customers will have a view on the technical flaws of Basel 11 risk-weightings in housing capital adequacy equations.
However, the Reserve Bank (RB) does want to tailor the Basel 11, a global agreement on banking standards co-ordinated by the Bank of International Settlements (BIS), standards to New Zealand conditions.
Basel 11 sets out an equation for bank housing loan capital adequacy using 'standardised' risk weightings that may not apply in every country.
And the RB says that in New Zealand, where banks apply the Basel 11 approach using their own "internal models", the global equation doesn't fit well with local conditions.
"In our view, housing loan losses in the New Zealand market are more highly correlated than assumed by the Basel equation," the RB consultation paper says. "... We consider that the equation gives too much weight to idiosyncratic risk (i.e., that associated with the particular circumstances of the borrower) compared to systemic risk (i.e., that associated with general economic conditions)."
If the economy comes under further stress "there is a risk that borrowers most exposed to adverse changes in general economic conditions could all come under pressure at the same time, with a corresponding impact on the quality of banks' housing loan portfolios", the RB says.
According to the RB paper, NZ banks internal models currently use housing risk weights of between 25 to 31 per cent compared to the standardised bank average of 38 per cent.
"Up until 2008, under Basel I, the risk weight for all housing loans was 50 per cent," the RB says.
But there's no use getting nostalgic for Basel 1. Basel 111 is already on the way (with a brief stop at Basel 2.5).