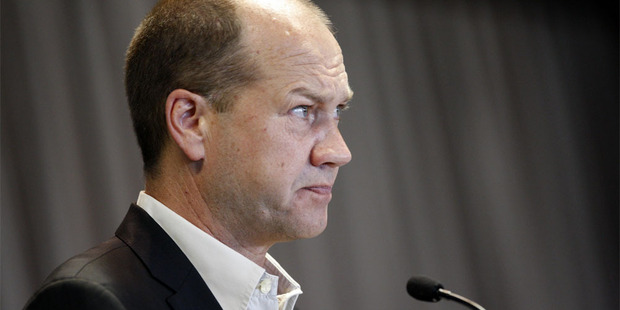 Mark Hotchin wants two trustee companies to contribute to any damages that may need to be paid if the Financial Markets Authority wins its civil action against him and others associated with the Hanover companies.
Hotchin, along with five other former Hanover directors or promoters, is being sued by the FMA for allegedly misleading or untrue statements in finance company prospectuses.
The FMA is seeking compensation for investors who put $35 million into Hanover Finance, Hanover Capital and United Finance between December 2007 and July 22, 2008.
Hotchin is defending this claim and in turn, has filed action against the trustee of Hanover Finance, New Zealand Guardian Trust Company, and Perpetual Trust, the trustee of Hanover Capital of United Finance.
Hotchin argues the trustees held a duty of care to investors and that they should contribute to any damages payable if the FMA's case succeeds.
Although the claim is being brought to court by Hotchin only, his lawyer said all of the directors associated with the case would claim contribution from the trustees, if the claim is allowed to proceed.
But the trustees are fighting back. Appearing in the High Court at Auckland this morning, Guardian applied to have the claims against it struck out.
While the trustee did have duties to investors, Guardian's lawyer Ralph Simpson said these were not responsibilities that makes it liable in this case.
Guardian's duties did not extend to ensuring the truth of Hanover's prospectus, other than confirming that the terms of the offer to investors complied with the trust deed, he said.
Aside from this confirmation, Guardian made no statements to investors regarding information in the offer documents, Simpson said.
"We also have a letter from the directors to the trustees verifying various matters about the prospectus including that it complies with the Securities legislation. This is a critical document," Simpson said.
If Guardian was unsuccessful in its strike out attempt, Simpson said it would likely apply for security for its legal costs from Hotchin.
This sort of ongoing action would result in "diminishing assets which would otherwise be available for investors," he said.
Commenting on the case in general, Simpson said:
"This litigation will go on for years. It will be horrendously expensive for any party to the proceedings."