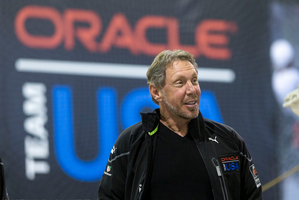 All the talk in New Zealand is of the "ninjas" who flag-bombed Larry Ellison's house in San Francisco - but there is a great deal of curiosity in San Francisco as to what is happening at Mark Zuckerberg's place.
The Facebook tycoon bought a 510sq m Dolores Heights house in San Francisco for US$10 million ($12 million) a few months ago. Since then, some nosy journalists have discovered that "Zuck" appears to have paid US$10 million for a do-up.
City records which showed that the Facebook founder, who is worth about US$19 billion (in the top 20 of America's richest people, but a long way from Ellison's US$41 billion) has taken out five construction permits. One was for a US$720,000 first floor office, a media room, a half-bathroom (we'd say a toilet), and mud room (where you shed your muddy shoes or wet raincoats).
That US$720,000 also covers a laundry room, a wine cellar (only it's not a cellar; more of a wine room) and a wet bar (a bar with a sink in it), a new second floor half-bathroom and a remodelling of the second, third and fourth floors.
He is spending a further US$750,000 in additions to the lower floors as well as a new roof, windows and landscaping. He's added a US$60,000 greenhouse - those are some expensive tomatoes - and US$30,000 to replace a wall, stairwell and make "seismic upgrades".
So he and wife Priscilla Chan have spent US$11.6 million in total, though more expenditure is apparently planned in a year-long project.
It's not the only thing Zuckerberg and Facebook are spending money on. With opposition growing to privacy issues with Facebook, Zuckerberg has been spending more time lobbying power brokers in Washington DC.
Facebook now spends millions of dollars a year on flash Washington lobby firms as the company addresses issues like online privacy, internet safety, surveillance by spy agencies and his recent efforts to expand online access to five billion more people in the developing world by making smartphones cheaper and more available.
At least he'll be able to unwind in the wine room or the wet bar.