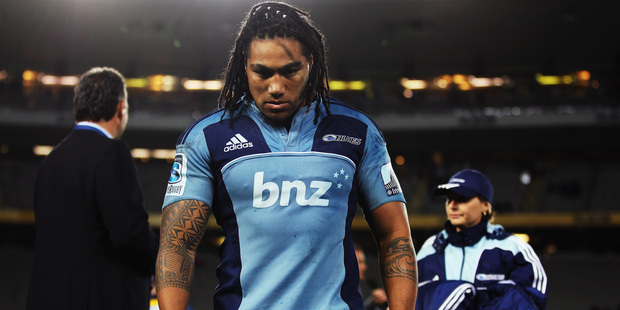 When Luis Figo left Barcelona for Real Madrid in 2000, Barcelona fans responded by throwing rubbish at him when he took throw-ins and corners including, famously, a pig's head that landed close by in his first match back at his former home ground.
When Cleveland Cavaliers' NBA forward Carlos Boozer (yes, his real name) reneged on a deal to go to the Utah Jazz in 2004, he did so by wriggling out of a handshake deal. The Cavaliers allowed Boozer to become a free agent after they felt they had reached a gentlemen's agreement for a six-year deal worth US$41 million ($50 million). But as soon as Boozer became a free agent, he signed for the Jazz for US$70m.
Fans complained bitterly and Boozer's agent was forced to resign after what looked like an agent allowing his man to go to the highest bidder rather than honouring his handshake with the Cavaliers, they who could not contest the Jazz offer as they were restricted by the salary cap.
At least Boozer's motivation was easy to understand - money. About $30 million is a persuasive argument. Same with Figo, although glory played a role too; his arrival began Madrid's celebrated galactico phase and run of success.
It's harder to understand Ma'a Nonu's move from the Blues to the Highlanders as he has so far declined to make the reasons clear, therefore automatically casting himself as the villain in a country not used to the 'Highlanders' handshake' he had with Blues coach Sir John Kirwan - a commitment which does not commit.
There will be plenty of people who regard such occurrences as part and parcel of the cold-hearted, it's-just-business, rough-house of professional sport.
Point made. But not accepted. There is still, in professional sport, room for honesty and transparency and things like living up to one's word. In Kirwan's emotional response - how refreshing to see a coach who wears his heart on his sleeve, who so obviously cares and who does not take refuge in the tired old platitudes that mask real feelings - we can see the real cost of the Nonu backflip.
Nonu has not gone to the Highlanders for an extra $30 million, as Boozer did with his shift to the Jazz. In fact, Nonu made no explanation at all, barring the recourse to the usual player's bleat about it being best for his family.
Actually, Ma'a, it might have been best for your family if you hadn't got yourself turfed out of the Hurricanes by Mark Hammett in the first place, ending up at the Blues last season because it was the only place to go/they were the only ones who'd have you. It might have been better for your family if you hadn't gone to Japan and played continuous rugby for months and months on end, including the World Cup, and then returned to New Zealand to play for the Blues - and not very well either, being criticised for poor form.
Nonu's two-minute press conference ended abruptly with the advice to questioners that they address matters to his agent because "I just play footy". But even that facile piece of tripe isn't the point. It isn't really the point that some might think Nonu is diminished in their eyes, just as it isn't the point that he is simply exercising his options as a professional.
No, the point is that he let down his team; the cardinal sin of a rugby player, amateur or professional. The point is also that he actually wasn't professional - that's use of the word in its competency sense as opposed to the pay-for-play meaning.
Nonu shook Kirwan's hand and said he'd play for the Blues. Then he went to his real boss, the New Zealand Rugby Union, and negotiated a new deal and a new franchise. Then he hid behind his agent. This all took so long that Kirwan's ability to find a player or players to cover Nonu's loss has pretty much gone. Leave, by all means, but do it up front, explain why, and in time for adjustments to be made.
So with a decision that served self, Nonu has affected his Blues team-mates and their chances of using a world-class player to help revive the Blues franchise. What feeble hints we have had about Nonu's reasons come from behind the scenes and suggests that Nonu felt he was given only minimal support when he came to the Blues.
He is also said to be unimpressed with the franchise's ability to attract talent and create the right high performance structures. Not really helping with the attracting talent bit, is he? And high performance is probably not really assisted by playing rugby without a break and getting yourself biffed out of your home franchise.
Still, as Hammett and the Hurricanes (sounds like a rock group, doesn't it ... ?) showed last year, once disruptive influences are weeded out a team can get on with the business of developing itself.
That's Kirwan's challenge now. Even with Nonu on board, the Blues could likely have hoped for little more than a year of progress. Kirwan was starting from a long way down the hill in a damaged franchise and his squad, even with Nonu, would have been no-one's favourite to win the 2013 Super Rugby title. But plenty would have been hoping for a defiant, Hurricanes-like revival.
Some will even blame Sonny Bill Williams and the NZRU, which meekly rolled over when Nonu made his demands. If SBW had stayed in New Zealand, Nonu would not have had anywhere near the same leverage with the NZRU.
The Kirwan-Sir Graham Henry-Mick Byrne-led coaching team have a much harder job now to build a franchise to which players aspire to join. It was always going to be a long-term task. In the short-term, at least this whole business invests the Blues-Highlanders clashes next season with an extra bit of spice.
Now, where'd I put that pig's head ... ?