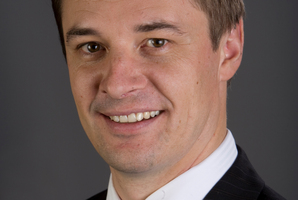 With the world's population tipped to reach nine billion by 2050, global agriculture production is required to increase by 70 per cent to meet the world's increasing demand for food.
Our global reputation for farming expertise and high-quality food production systems puts us in a good position to not only contribute to the global food supply, but also to help other countries produce their own more efficiently.
The Asia-Pacific region is expected to see the greatest demand for food over the next two decades so opportunities for New Zealand agribusinesses are right on our doorstep, including in Latin America.
New Zealand and Latin American countries have much in common: temperate climates, often rugged terrain, strong trading and diplomatic relationships as well as a shared history of agriculture production.
Over the past 18 months there has been a heightened interest in Latin America, and the opportunities for New Zealand; Latin American interest in New Zealand is equally strong.
At Fieldays in Hamilton recently, New Zealand Trade and Enterprise co-hosted an event attended by 140 Latin American delegates, along with journalists from Brazil and Mexico.
In Brazil, overall dairy productivity is well below New Zealand's and Brazilian farmers are blown away by the quality of our dairy cows and milk and the efficiency of our farms.
There is huge potential for Brazil to substantially improve dairy sector performance and for more specialisation within the industry, which presents big opportunities for New Zealand in areas ranging from genetics and pasture management systems to farm equipment and traceability systems.
In Mexico there is also increasing interest in New Zealand livestock as part of Mexico's National Re-stock Livestock programme, an opportunity we estimate is worth around $40 million. As part of NZTE's work to promote New Zealand pastoral farming expertise and agritechnology in South America, earlier this year we ran a Fieldays-type event in Chile, which has similar pastoral-based farming systems to New Zealand, and where there are opportunities in animal health, farm equipment/machinery, seeds, technology, genetics, effluent management, training and consultancy.
Colombia offers a new set of opportunities for New Zealand as the country continues to experience strong economic growth and increased stability. Its dairy sector is on the verge of a productive transformation, the cattle farming industry is developing rapidly and the Colombians are keen to learn about our simple and efficient approach to farming technology. Genetics, quality control and farm assurance systems and farm management equipment have been identified as areas of opportunity and New Zealand expertise can help Colombia build a competitive, productive sector.
With solid interest and specific opportunities from both sides, the future is looking bright for further development of agribusiness.
Tim Green is General Manager International, New Zealand Trade and Enterprise.