'Politics of authenticity' seen as way to connect with leader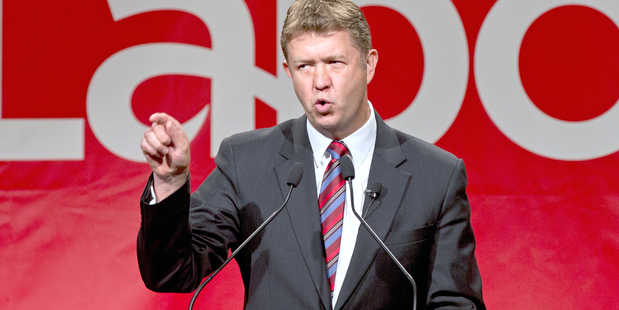 Let's get one thing straight: the Labour Party is not shutting journalists out of its conference in Wellington this weekend despite some media and assorted bloggers breathlessly claiming that to be the case.
For all of Labour's talk about targeting voters via social media and thus avoiding its message being filtered by the mainstream media, the party's strategists could hardly forgo the platform provided by a party conference which leads directly to the top of the weekend television news bulletins.
More so, given Labour may well be indulging in the "politics of authenticity" in trying another tack to connect David Cunliffe with voters.
Tomorrow's keynote address by the Labour leader to what is officially Labour's election-year "congress" — not conference — is understood to delve deeply into personal stuff — Cunliffe's background, his growing up, his education, what influenced him, what motivates him and so forth.
With the party scheduled also to unveil its election slogan this weekend, the speech sounds suspiciously Obama-like in painting a life story with which voters can identify.
It is no coincidence that the conference is also being addressed on that approach by an Australian campaigning expert, Damian Ogden. His company, Campaign Action, has been working with Labour for at least the past two years on improving the party's "direct voter contact" — a fancy way of saying good old-fashioned door-knocking.
Without even knowing it — he was speaking in the context of domestic Australian politics — Ogden recently put his finger on Cunliffe's biggest handicap. saying a party could have the best policy in the world, but if people did not trust the leader, they would not listen to what he had to say. If people knew the leader's story, they were connected to the leader. Only then did people listen.
Ogden added that a politician's identity was the most important thing a politician had. "If you're not talking about yourself and who you are, you're letting the other side do it."
Exactly. Cunliffe's other problem is that voters feel they don't know him, whereas they feel a strong empathy with John Key, even if they have not met him.
The risk for Cunliffe is that his full life story does not match Key's in impact.
Not surprisingly Ogden's contribution is timed for a session closed to the media. It is true that many of the conference sessions are designated as no-go zones for reporters and cameras. But that is because a Labour congress is a very different sort of beast than is a Labour conference.
The idea of an election-year congress had its genesis in Labour's fraught post-election conference which followed the party's thrashing by National in 1990.
For three or so days, the lost-looking delegates entered and exited the auditorium at Wellington's Michael Fowler Centre like zombies. They were still stunned by the severity of the defeat. That unfortunate wake was a catalyst for a switch to a much more election-orientated summit of the Labour clan earlier in election year and where the speeches were focused on rallying the troops for the battle ahead.
Rather than engaging in arcane debates over the minutiae of policy remits, most of the congress is devoted to giving delegates nuts-and-bolts instruction in electioneering techniques and electoral law which they pass on to party volunteers in their home electorates.
It is all about getting the Labour grassroots match-fit for the official four-week election campaign. It is designed to get those volunteers out door-knocking.
The party's understandable aversion to revealing its election strategy has meant large portions of the congress agenda have always been off-limits to journalists. It is no different this year. In fact, if anything, the party has opened up more sessions to the media, perhaps conscious it risks being categorised as some kind of secret society.
Yesterday's briefing of candidates on the party's efforts to reconnect with voters at a local level was opened up to the media. However, the corresponding congress session in which Ogden will also feature remains closed off. "Direct voter contact" is a step up from the usual approach to door-knocking, which involves identifying undecided voters, feeding them with a standard message as to how they should vote before loading their details into the party's database so they can be rung or visited on election day and cajoled into voting.
According to an American company which employs a similar approach, direct voter contact involves having "high-quality person-to-person conversation" with voters on issues which matter to them and tailoring the party's response to that person's concern accordingly.
Despite the rise of technological approaches to campaigning — such as phone calls carrying messages in the voices of the party leaders — face-to-face interaction is back in fashion with the technology in the back room storing and analysing the data political parties are collecting through door-knocking.
With the party holding around 100 street corner meetings in the electorate, Labour's revised grassroots approach to campaigning saw the party retain Christchurch East in last November's by-election by a far larger majority than was expected. Labour believes holding "genuine conversations" with voters could see it pick up two to three percentage points of the party vote in the run-up to election day.
It also notes that National's rating in the polls fell six points during the same period at the last election.
Labour's intention to "super-size" the Christchurch East trial nationwide is contingent on its having enough volunteers to knock on doors. It is one thing to pour resources into an electorate for a by-election; it is something else to replicate that intensity across all electorates at a general election.
Labour labels its revitalised canvassing as "people power". But the flipside is apathy. Labour shed more than 180,000 votes at the last election; National picked up little more than 5,000 extra votes on top of its 2008 result.
The assumption is that Labour's lost voters simply did not vote. Labour has to win them back at this election.

• Read also: Unauthorised biography of David Cunliffe: The man who would be PM