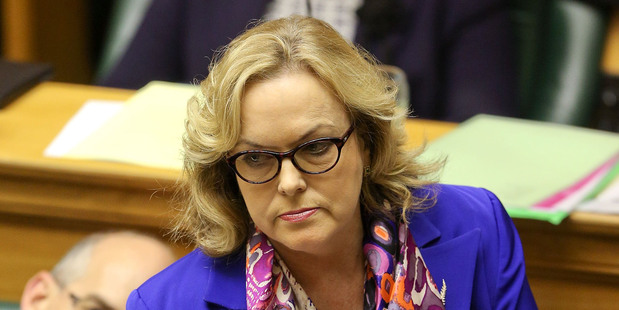 In politics, smoke does not always mean fire. The controversies raging over Maurice Williamson's resignation and Judith Collins' activities on behalf of Oravida are playing out in the context of a pre-election contest.
However, perceived as well as real impartiality is important. And the media is right to investigate allegations of undue influence over government. That's part of what ensures we remain a relatively corruption-free society, as attested by Transparency International.
Ministers, their Government colleagues and other MPs wield significant public power to make laws and other decisions affecting citizens and business in all walks of life. For example, the Minister of Internal Affairs has the power under the Citizenship Act to grant citizenship in exceptional circumstances, even if the person does not meet the requirements under the legislation.
The act provides that a person who is not a New Zealand citizen by birth can be granted citizenship on application if they have permanent residence, have spent enough time in New Zealand within the last five years, are of good character, have sufficient knowledge of the responsibilities and privileges attaching to New Zealand citizenship and of the English language, and intend to reside in New Zealand.
However, the act also says the minister may grant citizenship to any person if he or she is satisfied that doing so "would be in the public interest because of exceptional circumstances of a humanitarian or other nature relating to the applicant". Section 9A provides that citizenship must not be approved for anyone with significant criminal convictions. But even then the minister may grant citizenship if he or she is "satisfied that there are exceptional circumstances relating to the conviction such that a grant of citizenship should not be precluded".
Donghua Liu, the businessman at the centre of the Maurice Williamson controversy, was granted citizenship by the then Minister of Internal Affairs Nathan Guy in 2010. Internal Affairs officials recommended Mr Liu's application be declined because he did not meet the language criteria or the presence requirements - but, as with 60 other cases between 2009 and 2011, Mr Guy exercised his own judgment and granted Mr Liu citizenship anyway. There is nothing untoward in this per se - as the Auditor-General noted regarding one such case, "the exercise of ministerial discretion provides an important protection against the risk of inflexible and unduly bureaucratic decision-making".
The same report also noted that while there is "... nothing unlawful or improper in ministers considering representations and advocacy by or on behalf of applicants in the course of considering an application for citizenship ... advocacy of this kind, in particular where the advocate is a fellow MP or known to the minister, clearly presents risks to the integrity of the decision-making system and to the reputations of those involved, including the minister ... [Citizenship] applications, by definition, are often made by people from cultures that are different to New Zealand's. Those people might have different ideas about how they are expected to interact with politicians and government officials".
Similarly, we expect the Government to assist the many Kiwi manufacturers and brand owners disadvantaged by the recent changes to Chinese regulations for infant formula exports - but to do so equally. That, some allege, is the nub of the concerns about Judith Collins' actions.
Are more laws or procedures needed? (Note that Parliament discharged MP Sue Kedgley's Lobbying Disclosure Bill in August before its second reading.) Or do politicians just need to be more careful?
The Electoral Act allows political donations, as long as the limits and controls in the Electoral Act are followed when fundraising.
Section 103 of the Crimes Act prohibits members of Parliament corruptly accepting benefits in connection with acts carried out in the MP role, which former Mangere MP Taito Phillip Field was found by the courts to have breached.
The Registrar of Pecuniary and Other Specified Interests of Members of Parliament, Sir Maarten Wevers, oversees the register to enhance transparency about MPs' financial interests and to limit conflicts of interest. Parliamentary questions can be asked to keep ministers accountable in their areas of portfolio responsibility
The Cabinet Manual requires ministers to ensure no conflict exists or appears to exist between their personal interests and their public duty; ministers must conduct themselves at all times in the knowledge that their role is a public one. Appearances and propriety can be as important as an actual conflict of interest and ministers should avoid situations in which they, or those close to them, gain remuneration or other advantage from information acquired only by reason of their office.
Being a minister or an MP is never for the faint hearted. It involves living in a goldfish bowl and behaving with a wide margin of caution. For the standard is not just what is required by law, but how your behaviour would be perceived by the voters.
Debate on this article is now closed.