Pre-empting a rates hike and fixing your mortgage may not be a sure-fire plan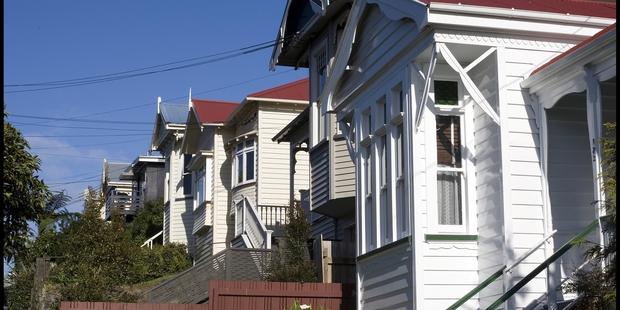 It's the surest of sure things, says every economist - interest rates will rise more than 2 per cent over the next two years, so now is the time to fix your mortgage to avoid the pain.
But borrowers with longer memories will recall we've been here many times over the past five years, and every time the prediction has been quashed by an unexpected event that meant interest rates didn't rise much, or at all.
Every December quarter since 2009, the Reserve Bank has said it would increase the official cash rate over the next two years. That forecast increase has varied between 0.8 and almost 3 per cent, but an increase has always been expected.
The biggest scare was in December 2009, when the Reserve Bank forecast the cash rate would rise more than 2.5 per cent to at least 5 per cent, suggesting variable rates of well over 8 per cent. Many economists recommended fixing mortgages for two years or more, and many borrowers took their advice. Some thought they were very clever and fixed them for five years at more than 8.5 per cent, fearing a return to 2007/08 level rates of more than 10 per cent.
The Reserve Bank duly lifted the OCR to 3 per cent from 2.5 per cent in mid-2010. The hike felt like a big kick in the guts of the economy and by the end of the year the Reserve Bank was already revising down its inflation outlook.
Europe's near-meltdowns in 2009 and 2010 dragged further on the inflation outlook. The February 2011 earthquake in Canterbury was the excuse used, but the Reserve Bank's decision in March 2011 to cut the OCR to 2.5 per cent was almost inevitable, given the economy's failure to kick on and recover as expected.
Those who fixed mortgages in 2009 then had to endure either painful years of paying 2 or 3 per cent more than variable rates or paying big break fees. Fast-forward four years and economists and the Reserve Bank are warning again of sharply higher rates. This time, they say, is different because the economy is growing so strongly and inflation will inevitably increase unless the bank tightens.
"It's different this time" is one of the most dangerous phrases in the worlds of finance and markets.
It should make anyone look at an accepted view with an extra big grain of salt. Those who fixed mortgages in 2009 will be particularly sceptical. Inflation is actually still very subdued. Some think a Chinese financial meltdown or another European crisis could derail the global recovery, and there remain plenty of doubts about how New Zealand's heavily indebted households will cope with higher interest rates. Longer-term fixed rates have already risen sharply to the point where there aren't that many benefits to fixing on higher rates now. Remember, fixing a mortgage is essentially second-guessing that interest rates will rise faster than currently expected.
Those who fixed on low rates last year are in a better position but deciding to fix now is not the obvious winner that many portray. It carries risks, too. Just ask the fixers of 2009.