All Blacks had to find some magic to beat determined England.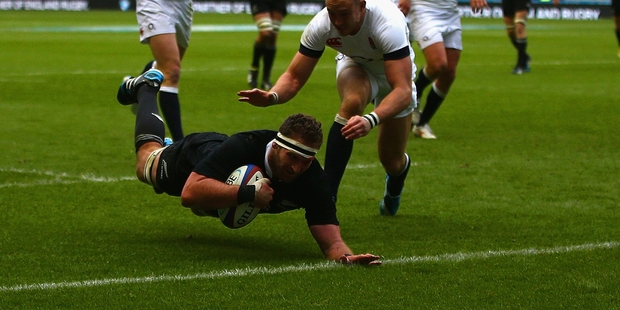 The All Blacks stand on the verge of making history - an unbeaten season - and yet it was England rising to receive the applause.
England should be slapping themselves in frustration but it was no surprise to see them being slapped on the back after blowing a mighty chance for a second consecutive victory over the All Blacks, one that would have set a decent cat among the World Cup pigeons.

What a fabulous test. Twickenham is becoming the home of the best All Blacks contests. England's limited, muscular game is just made for the stirring crowd reaction they feed off at Twickers. Their rugged approach exposes the All Blacks' Achilles heel, a vulnerability against power rugby, creating heart-stopping action via the prospect of an All Black defeat against an oft-vanquished enemy.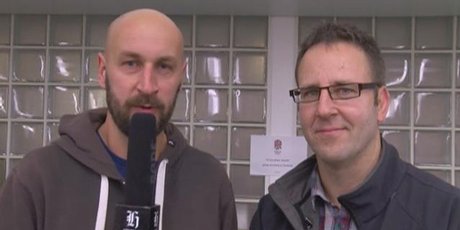 I felt for a long period that New Zealand were going to lose this one, which makes victory all the more exhilarating.
A roaring crowd probably doesn't do much for sidesteps and feints and cut out passes etc etc.
But when the game plan is to hurl the body straight ahead, Sweet Chariot is just the ticket. And that's just the England backs we're talking about.
The current All Blacks' ability to withstand pressure and come up with moments of match-winning skill is terrific, probably beyond any team I can remember. Kieran Read and Ma'a Nonu provided the killer touches this time.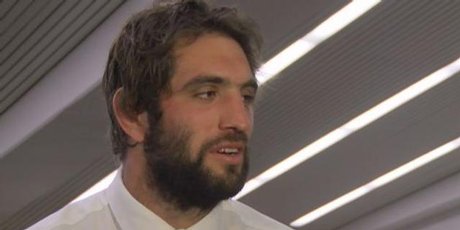 The reaction was so predictable though. England, a giant among men in terms of wealth and with eyes set on a number two world ranking, became noble little battlers in defeat.
Gallant, valiant, refused to be cowed ... they are among the words or headlines attached to their performance. Someone wrote that there are times when "winning isn't everything". Yeah, right, when you lose. In the classic modern sports mode of always finding a higher cause when beaten, English coach Stuart Lancaster was allegedly "gutted" and yet "pleased as punch". Yawn. England lost a game they dominated in terms of possession and territory through a jaw-dropping lack of finesse in their backline, and a lineout that unravelled. They absolutely blew it on home turf. England's forwards did enough to set up the winning of this game, despite the late lineout collapse. But their backs are carthorses who lack the test minimum in guile, craft, speed and intuition.
In a way, that's the beauty of rugby though, the markedly different styles that national teams have. This gap in method is wide when the England hammer and New Zealand rapier meet. It produced another Twickenham thriller, a heart-in-the-mouth, edge-of-the-seat experience that to my mind has an attraction that beats the endless Sanzar contests. A marvellous test.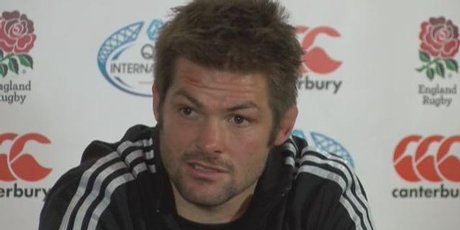 The All Blacks emerged from the cauldron in glory, but with serious questions to be asked. There is a big hole in the succession plan because Ben Smith as a centre falls short of the standards around him. And Dan Carter continues to break down, disrupting the evolution of the 2015 World Cup side and even putting current results at risk. After poor games against Japan and France, Carter departed early after a minor clash, the latest in a long line of injuries.
It is a tricky situation for Steve Hansen, even if he doesn't realise or acknowledge it. The All Black coach's claim that he can keep picking in the moment deserves to be challenged.
Aaron Cruden has not made the most of his opportunities and was not precise enough at Twickenham. But his development is hurt by Carter's in-out-in selection and the All Blacks are missing out on the brilliant attack that Cruden and Beauden Barrett offer ahead of Carter's creaking bones. It is not a wise idea to have so much doubt over who runs the side.
This is a worthy debate. The weekend was about lauding Carter's great career - he is without doubt our finest first five-eighths - but victory shouldn't obscure that his injuries and their effects are a problem, or at least an issue.